Is Anthony Pettis planning a move to featherweight?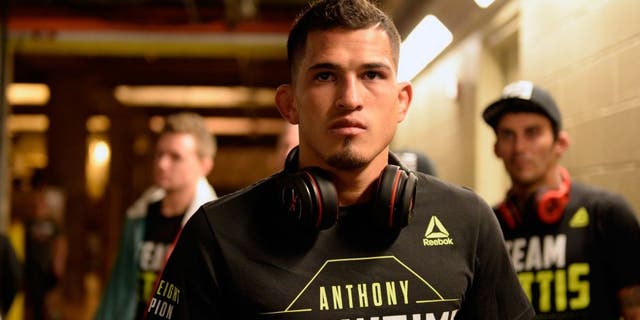 NEWYou can now listen to Fox News articles!
Seventh-ranked lightweight and former champion Anthony Pettis could be considering a move down to 145 pounds after suffering three straights in a division he once ruled.
Pettis hinted at the move in an Instagram post today, where he used the hashtag #145intheworks under a photo of him after a training session.
The Milwaukee native's career has taken quite a turn over the last two years. In December of 2014, Pettis had just made his first UFC title defense -- a second-round submission of Gilbert Melendez -- for his fourth straight finish and fifth consecutive win overall.
But then Pettis was thoroughly dominated in a fight against current champ Rafael dos Anjos, losing in unanimous decision. And since then, he has dropped two straight, signaling his tumble out of the lightweight top 5.
If Pettis does make the move, he'll join a division where the current titleholder, Conor McGregor, has been flirting with lightweight and welterweight. And the rest of the top 5 features talent such as Chad Mendes, Max Holloway, Frankie Edgar and Jose Aldo -- a fighter Pettis was briefly linked to before losing his belt. So there are plenty of exceptional matchups for Pettis at that division.
One major concern for Pettis' move to featherweight, like many other fighters change divisions, is the weight cut. Pettis has said that he walks around at as much as 175 pounds, but appears to have cut that down over the years.
With Pettis' dynamic fighting talents, it's easy to see him getting right in the mix in a very top-heavy 145-pound division.