Injured Jason Pierre-Paul arrives at Giants headquarters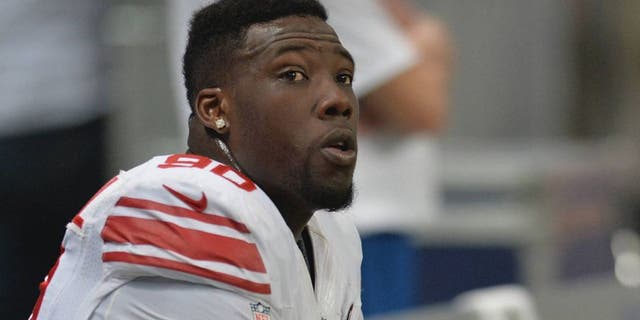 Two months after injuring his right hand in a July 4 fireworks accident, two-time Pro Bowl defensive end Jason Pierre-Paul is expected to report to the New York Giants.
Coach Tom Coughlin would not discuss the situation Monday until Pierre-Paul reports. Teammates are expecting him.
Despite missing all of training camp, Coughlin would not rule him out for the season opener in Dallas on Sunday night -- provided the doctors cleared him to play and he was fit.
Pierre-Paul has not practiced in the new defensive system, and team doctors will be getting their first look at his hand. They are sure to be cautious; Pierre-Paul has a $14.8 million salary as a franchise player.
The Giants can put him on the non-football injury list if they don't think he is ready. He would not have to be paid until he passes their physical.