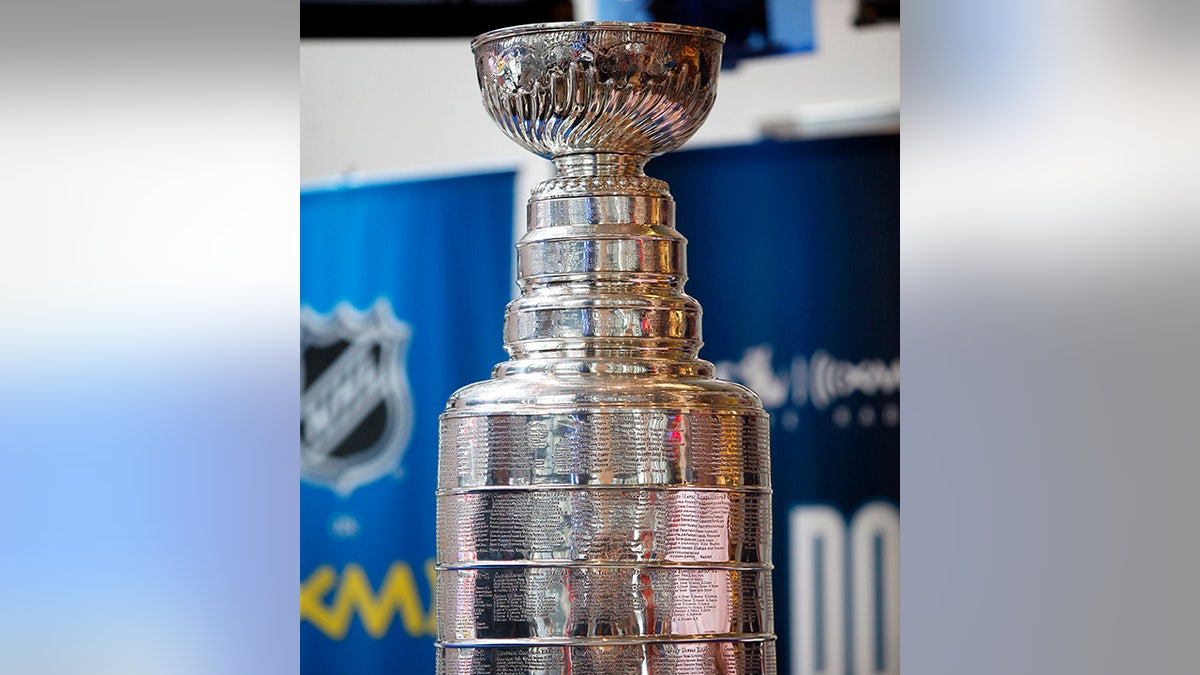 Some of the survivors recovering in hospital rooms following the deadly April 6 crash of a Canadian hockey team's bus welcomed a surprise visitor Friday night -- the National Hockey League's famed Stanley Cup trophy.
Tom Straschnitzki, father of 19-year-old Humboldt Broncos player Ryan Straschnitzki who is one of the injured, told CBC News that he saw the box containing the trophy being carted into Royal University Hospital in Saskatoon, Sask., and instantly knew what was inside.
DEATH TOLL IN HUMBOLDT BRONCOS BUS CRASH REACHES 16
The box looked familiar from past trophy presentations, he told the outlet, and when a person in white gloves took the trophy out, he learned he was right.
As the trophy reached his son's hospital bed, Ryan Straschnitzki reportedly had a shocked expression on his face.
Tom confirmed that the trophy was indeed the real deal, CBC News reported, saying it being there "really lifted their spirits."
When given the opportunity to touch the trophy, Tom told the outlet that his son opted not to, willing to hold off until he could win it himself. And Ryan was reportedly not the only player who made that decision.
NFL PLAYERS, FANS PAY TRIBUTE TO HUMBOLDT BUS CRASH VICTIMS
"They know the tradition," Tom said. Touching the trophy without having played for an NHL championship team is a well-known superstition among hockey players.
Sixteen people were killed after the bus carrying the Humboldt Broncos junior hockey team to a playoff game collided with a semi-trailer on a highway in Saskatchewan. Ryan's family told CBC News that the player lost feeling in his legs as a result of his injury.
As of Saturday, 10 crash victims remained hospitalized, with two in critical condition, the Saskatoon Star Phoenix reported.
Also Saturday, funerals were held for Broncos head coach Darcy Haugan, volunteer statistician Brody Hinz and player Logan Boulet, the newspaper reported.
The Associated Press contributed to this report.