In bullpen by committee, Maddon says relievers need to be 'egoless'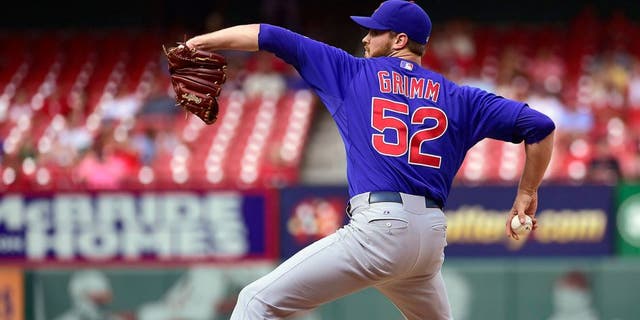 NEWYou can now listen to Fox News articles!
Cubs manager Joe Maddon has never been big on labels or pre-determined roles for his bullpen.
It's a philosophy that worked well for him at Tampa Bay and as well as so far into his first season in Chicago.
The bullpen has been solid in August, turning in the third-highest WAR (1.4) in the big leagues, according to CSN Chicago, and leading baseball with 12 saves.
The pen lost a valuable arm with Jason Motte going on the disabled list. On Thursday, the Cubs traded for Mariners reliever Fernando Rodney in hopes of plugging some holes.
"I've been involved in this kind of bullpen in the past," Maddon told reporters. "You need a bunch of guys that are really egoless to make it work. Somebody that's not going to be upset that one night he's pitching in the sixth and maybe the next night he's pitching in the eighth or ninth.
"I think our guys are understanding that. It's just based on your talents vs. theirs and just trying to put the best matchup out there possible."
Players have seen that Maddon stays true to his word. Seven relievers have posted saves, tied for the most in baseball. Still, it's been an adjustment for some relievers who have always known a specific role rather than being unsure if they'll be called upon in the middle innings one night, and in the eighth inning another.
"You just take everything in stride," Justin Grimm told CSN Chicago. "You stay even-keeled. That's the biggest thing. It's easy to sit down there and say, 'I should be out there pitching in this situation.'
"But until you're out on the mound in that situation, you can sit there and think all you want. It's not going to help the team; it's not going to help you. If you get the pissy-pants or whatever, it might affect your ability to pitch.
"Going out and pitching mad, it's not good. You start to shy away from pitching and you become more of a thrower. You don't have an ego, you keep it even-keeled, come to the field every day, ready go and prepared for anything."
(h/t CSN Chicago)