Houston OL coach proud of how team has adjusted to injuries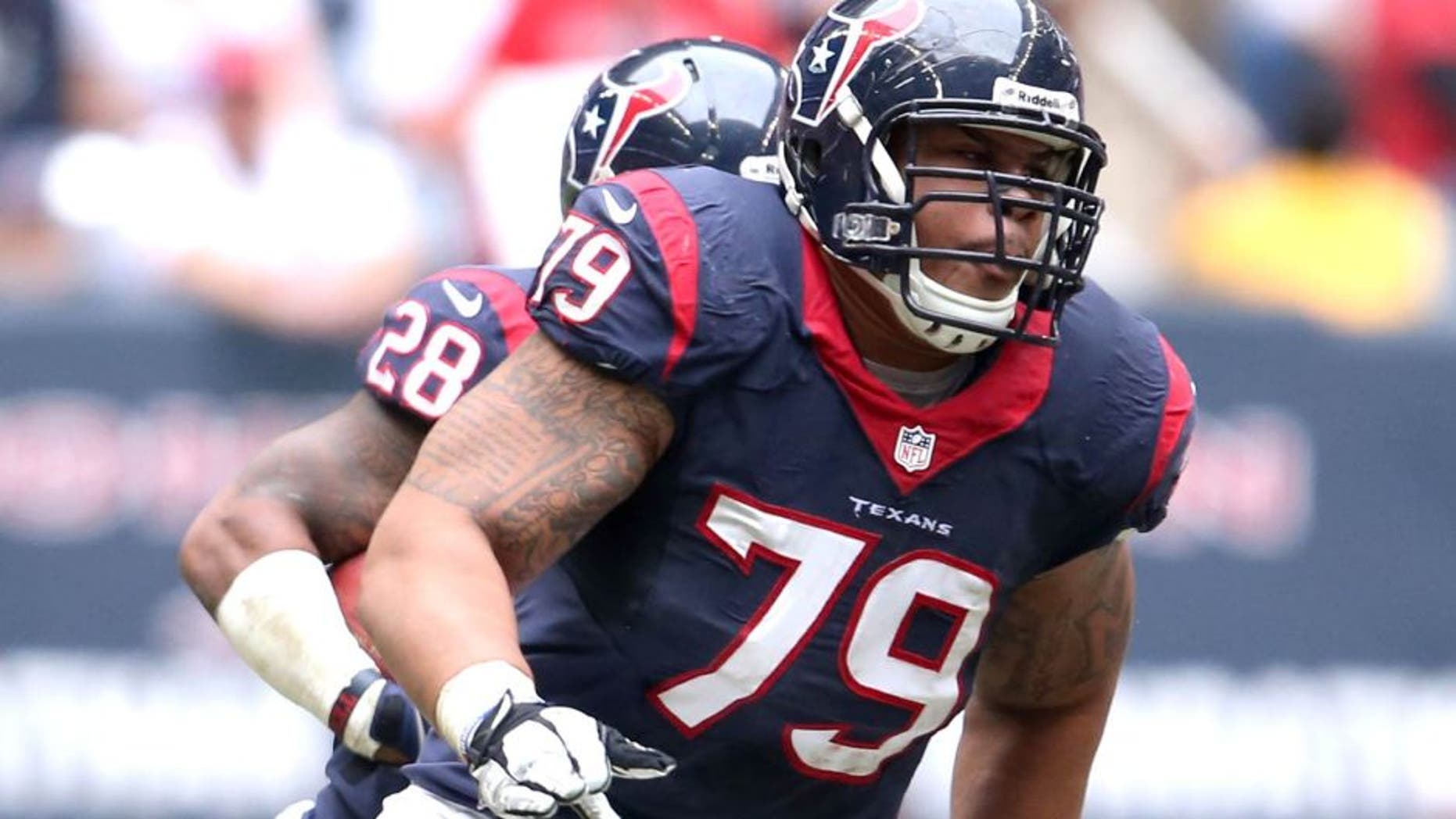 With a series of injuries forcing changes and shuffling along the offensive line nearly every week, Houston Texans offensive line coach Mike Devlin said he was pleased with how his group has responded to the adversity.
In last week's win over the Titans, Pro Bowl left tackle Duane Brown left the game at halftime with a concussion, prompting right tackle Derek Newton to shift over to Brown's spot. Newton has played every position except center this season for the Texans. Injuries have also forced a number of other changes, including right guard Brandon Brooks moving to left guard.
"First of all, real proud of how they've all adjusted," Devlin said on Tuesday, per the team's official website. "It's a unique situation, something I've never had to deal with before really. We've had a bunch of injuries and we've had to move and manipulate to try to get the best five out there that we can on a weekly basis. Unfortunately, it's been every week."
Despite the upheaval, Devlin credited his group's familiarity with the offense and the steady presence of center Ben Jones in the lineup for helping the group adapt. Jones has started all eight games for the Texans.
"In order to move multiple positions - again, this is my first run with this situation in all the times I've ever played or coached - but the fact that they can, a lot of them are in the second year in the system so they've known a little bit more, so it transfers over," Devlin said. "It's the ability to change your technique from one side to the other. It's been, knock on wood, the fact that Ben Jones has been kind of the constant, that always helps to have the center."
MORE NEWS: Want stories delivered to you? Sign up for our NFL newsletters.