Houston center Ben Jones looks ahead to facing the Falcons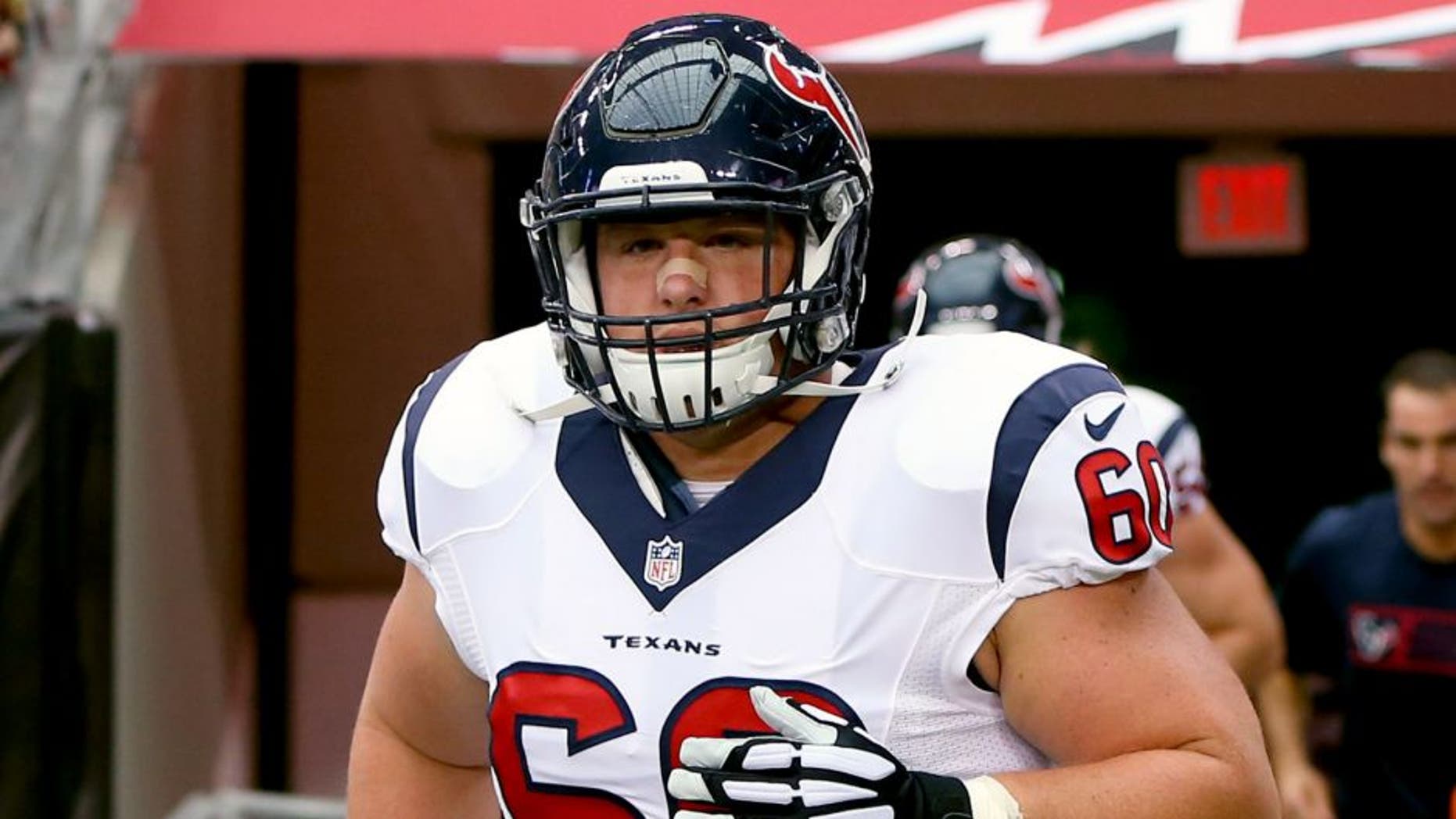 Fresh off Houston's first win of the season, Texans center Ben Jones was in the hot tub Monday getting treatment as the team gets ready to face Atlanta this week.
The veteran offensive took time out to look back at Sunday's 19-9 win over the Carolina and also look ahead to the 4 matchup against the undefeated Falcons.
The Texans will try to make it two wins in a row next Sunday on the road.