Houston Astros locker room breaks out into Backstreet Boys karaoke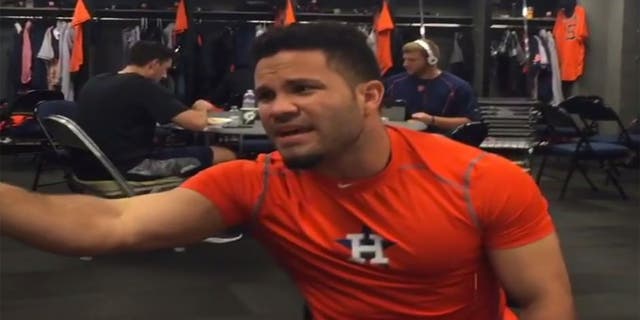 NEWYou can now listen to Fox News articles!
It's the dog days of Summer in Major League Baseball -- while many franchises are trying to figure out if they're going to be 'buyers' or 'sellers' at this season's trade deadline, one team that appears to be free of any and all distractions is the red-hot Houston Astros.
After starting the season 8-17 during the month of April, the Astros have soared to a record eight games over .500 (50-42) and are now only 4.5 games back of the first place Texas Rangers.
Before their game vs. the Oakland Athletics on Monday night, starting pitcher Lance McCullers shared a video of the joyous, loose Astros locker room -- featuring MVP candidate Jose Altuve leading the clubhouse in a rendition of "I Want It That Way" by the Backstreet Boys.
If the Athletics weren't in trouble before this series started, they are now.