High-Profile Poker Ring Involving New York Yankees Alex Rodriguez Gets Busted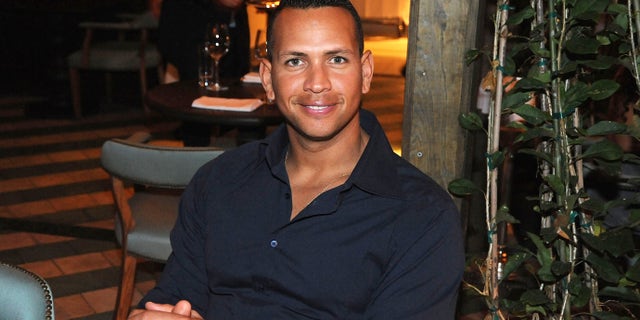 Authorities have arrested dozens of people involved with the high-stakes, illegal poker ring that catered to celebrity clientele – including the Yankees' Alex Rodriguez.
On Tuesday, federal agents arrested about 40 people and brought charges against 34.
Run by a group of Russian gangsters, one of the arrests involved an underground poker den operator who has been linked to the Yankees slugger in the past.
While the ring's main clientele is Wall Street millionaires, A-list actors like Tobey Maguire, Leonardo DiCaprio, Matt Damon and Ben Affleck have also been known to take part in the events.
Hostess Mollie Bloom is one of the defendants in the case. Described as the queen of the Hollywood poker scene, Bloom is known for hosting discreet gambling opportunities for Tinseltown's elite.
Described to the New York Daily News as poker "on steroids," the group's sprawling operation laundered more than $100 million through their events and numerous other avenues, including illegal gambling websites and a global sports book.
While a source confirmed that Rodriguez did indeed attend some of the posh poker parties hosted by Bloom, he stopped after MLB launched an investigation in 2011.
A-Rod is no stranger to gambling. In 2005, the Yankees reportedly "warned" Rodriguez that frequenting illegal city poker clubs is dangerous. MLB sources told the paper Commissioner Bud Selig was "keeping an eye" on the player.
Follow us on twitter.com/foxnewslatino
Like us at facebook.com/foxnewslatino