He's No. 1: LeBron James tops the list of NBA global jersey sales; Derrick Rose second on list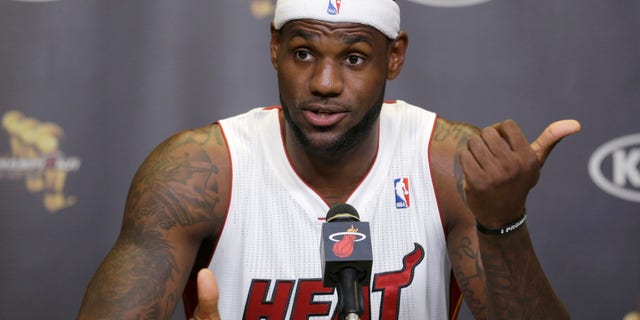 PARADISE ISLAND, Bahamas – LeBron James' jersey is the NBA's biggest seller worldwide.
The Miami Heat star tops the league's global list of top-selling jerseys for the 2012-13 season, edging Derrick Rose of the Chicago Bulls, Kobe Bryant of the Los Angeles Lakers, Kevin Durant of the Oklahoma City Thunder and James' Heat teammate Dwyane Wade for the No. 1 spot.
James says he's humbled and appreciative by having fans all over the world wear his jersey. The rankings are based on Adidas' global sales for the past season.
James also had the top-selling jersey in the United States and the Philippines this past season. Rose had the top-seller in China, Latin America and Europe.