Hernandez accomplice indicted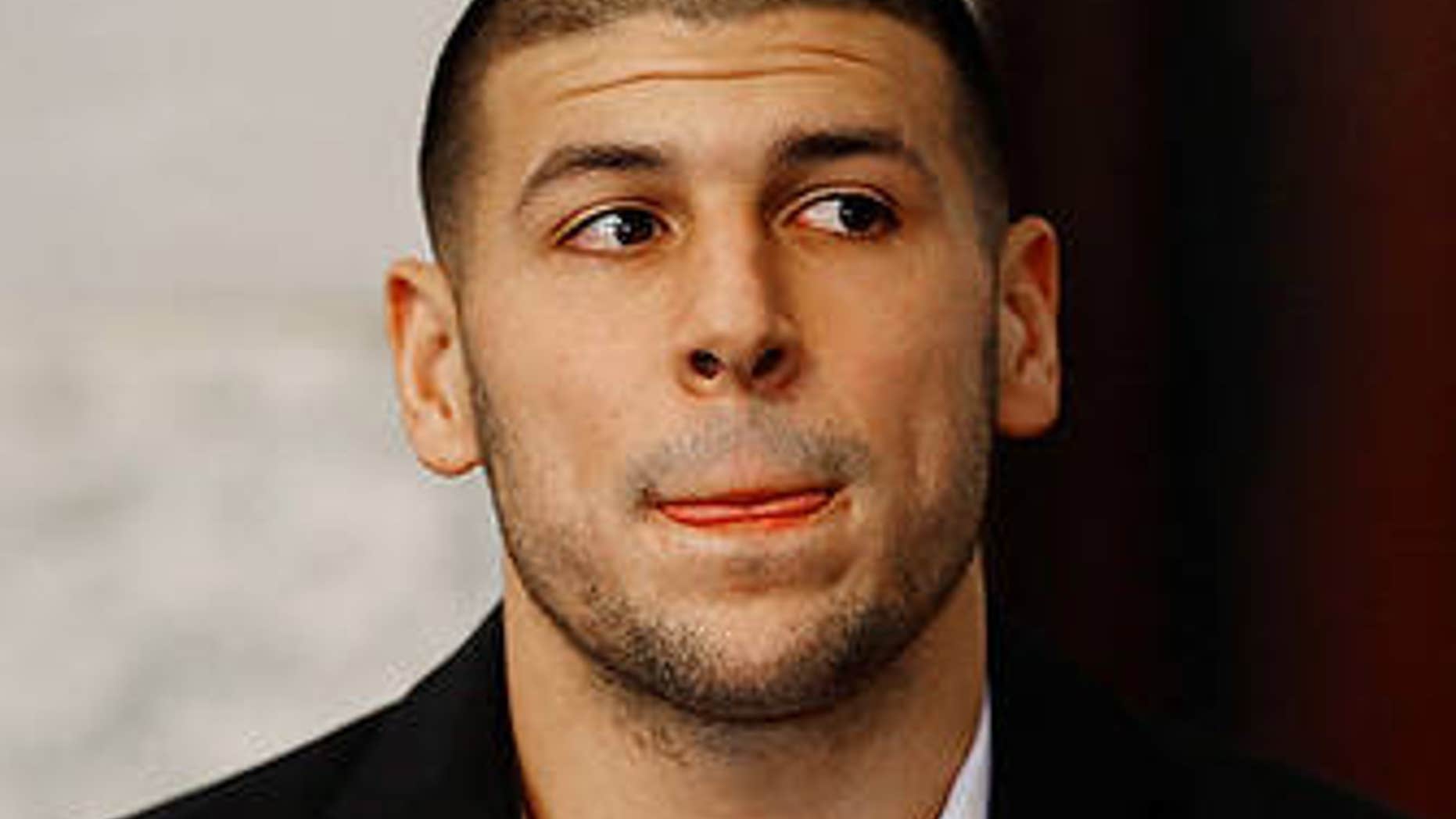 FALL RIVER, Mass. – A grand jury on Friday morning indicted a key witness against former football star Aaron Hernandez, charging him as an accessory after the fact in the June 17 murder of Odin Lloyd.
Carlos Ortiz, one of two men allegedly with Hernandez the morning he is accused of gunning down Lloyd, had previously been charged only with a weapons violation, which asserted that he handled a gun the morning of the killing. Now, he faces the potential of a seven-year prison sentence - and an uncertain future as an ally to prosecutors.
The indictment came a day after prosecutors acknowledged in court that Ortiz, 27, had recently changed a key detail in his account of the moments surrounding Lloyd's death.
Hernandez, 23, faces murder and weapons charges in the slaying of Lloyd, whose bullet-riddled body was found in a secluded area about a half-mile from the star player's home. In court documents, prosecutors have laid out a detailed timeline, based on extensive cell phone records, surveillance camera images and statements made by Ortiz.
According to court documents, prosecutors allege that Hernandez, Ortiz and a third man, Ernest Wallace Jr., 41, drove from the player's home in North Attleboro, Mass., to the Dorchester section of Boston, where they picked up Lloyd. The four then returned to North Attleboro, where prosecutors allege Hernandez drove into a secluded area in an industrial park. There, they allege Hernandez shot and killed Lloyd with a .45-caliber Glock pistol.
The New England Patriots cut Hernandez just hours after his arrest June 26.
Wallace was indicted as an accessory after the fact and is being held on $500,000 bail.
Of the trio allegedly present when Lloyd was killed, only Ortiz has cooperated with investigators - laying out a detailed story about the murder. Some of the things he told investigators - like the fact the group stopped at a gas station on the way to pick up Lloyd - have been corroborated by surveillance camera footage and cell phone records, according to court documents.
But in a hearing Thursday at which Wallace's attorneys had sought to reduce his bail, Assistant District Attorney Patrick O. Bomberg acknowledged that Ortiz had recently changed his story on one key detail.
Previously, he had said that Hernandez drove him, Wallace and Lloyd to an industrial park in North Attleboro and parked the car in an area ringed by woods and piles of dirt and other construction material so that the men could get out and urinate. At that point, Ortiz had insisted, Hernandez, Wallace and Lloyd got out of the rented Nissan while he stayed in the back seat. He had said that he heard gunshots and that only Hernandez and Wallace got back in the car, according to court documents.
More recently, Bomberg said in court, Ortiz told investigators that Wallace did not get out of the car. That discrepancy could be key, giving defense attorneys another opening to question Ortiz's credibility if prosecutors put him on the witness stand one day.
"Ortiz's indictment seems to indicate that the prosecution views his flip-flop on whether Wallace got out of the car as a sign that Ortiz is not cooperating with them," said FOX Sports legal analyst Rob Becker. "This in turn means it will be harder to convict Hernandez, because even if Ortiz starts cooperating, Hernandez's lawyers will argue that he did it to protect himself from the accessory charge, which will lessen Ortiz's credibility in the eyes of the jury.
"Things are not going well for the prosecution."
A charge of being an accessory after the fact alleges that Ortiz took steps in the wake of the killing to thwart authorities - such as concealing evidence or aiding in the killer's escape.
Prosecutors have alleged that on the night of June 16, Hernandez summoned Ortiz and Wallace from Bristol, Conn., to his home. By then, according to court documents, Hernandez had told Lloyd in a series of text messages that he would be picking him up later so they "could step for a little again" - apparently a reference to heading out for a night of partying. Prosecutors allege that the three of them drove to the Dorchester section of Boston and picked up Lloyd and that they then returned to North Attleboro. There, shortly before 3:30 a.m. on June 17, prosecutors allege that Hernandez shot and killed Lloyd.
The alleged motive? That Hernandez was upset over an incident at a Boston night club several days earlier in which Lloyd allegedly talked with people the football player had problems with.
A court hearing scheduled Friday for Ortiz has been canceled.
The indictment is the latest sign that prosecutors may face trouble if they put Ortiz on the witness stand.
As FOX Sports reported in early September, a white towel found on the ground near Lloyd's body gives defense attorneys an opening to suggest that Ortiz lied when he said he never got out of the car.
Here's why: A surveillance camera image from a gas station, snapped about 90 minutes before Lloyd was killed, showed Ortiz with a light-colored towel draped around his neck.
David Meier, an attorney for Wallace, zeroed in on that issue in Wallace's bail hearing.