Hello there! Pete Rose photobomb of C.J. Nitkowski is must-see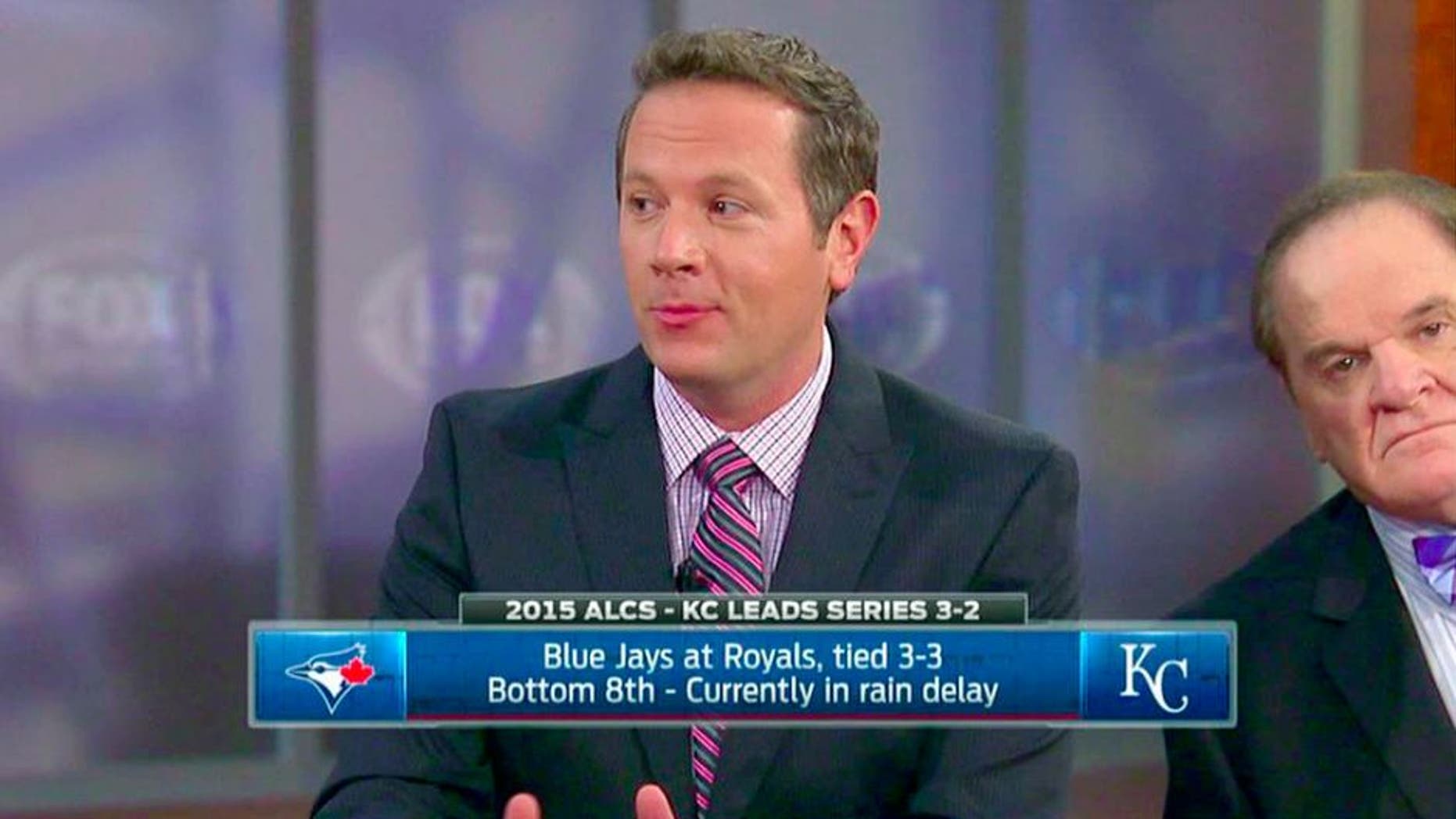 Why was Pete Rose trending on Twitter on Friday night?
Because of this photobomb, which he claims wasn't intentional.
And it never would have happened if not for the rain delay in the eighth inning of Game 6 of the ALCS.
As C.J. Nitkowski discussed the post-delay strategy, Rose leaned in for a closer look.
And became a viral hit in the process.