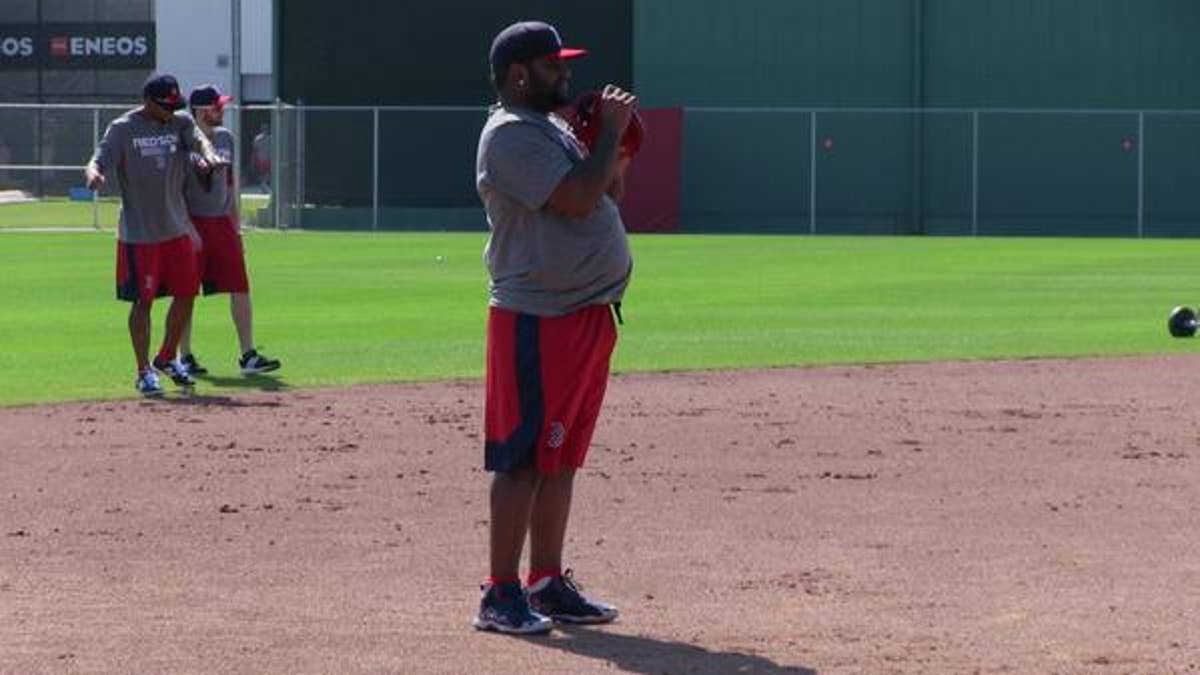 The Boston Red Sox began their spring training in Fort Myers, Florida, this week, and their big offseason free agent signee, Pablo Sandoval, reported for camp a whole week before he had to.
But it wasn't his punctuality or skills that caught the attention of fans and media. Instead it was a less-than-flattering photo of the former San Francisco Giants third baseman that's lighting up the web.
The image has caused a small online firestorm of "fat-shaming" of Sandoval, whose weight has fluctuating throughout his career.
But Sandoval, 28, whose nickname is "Kung Fu Panda," is not paying attention to the Internet vultures and is concentrating getting ready for his first season at Fenway Park, with its short left field fence.
"I've been working out all offseason, working on my right-handed swing," the switch-hitter told the Boston Herald. "I forgot about my left-handed. This is going to be a good challenge for me, especially in this new team, so I did all my work right-handed."
At the complex, Sandoval went through agility drills before taking grounders at third base.
"It's going to be interesting out there, all the fun we're going to have with Big Papi, Napoli, Pedroia, all those young guys. It's going to be a loose clubhouse," he said, adding that he is getting used to wearing a different uniform this season. "I kind of love it."