Heat's Gerald Green looks forward to reuniting with Goran Dragic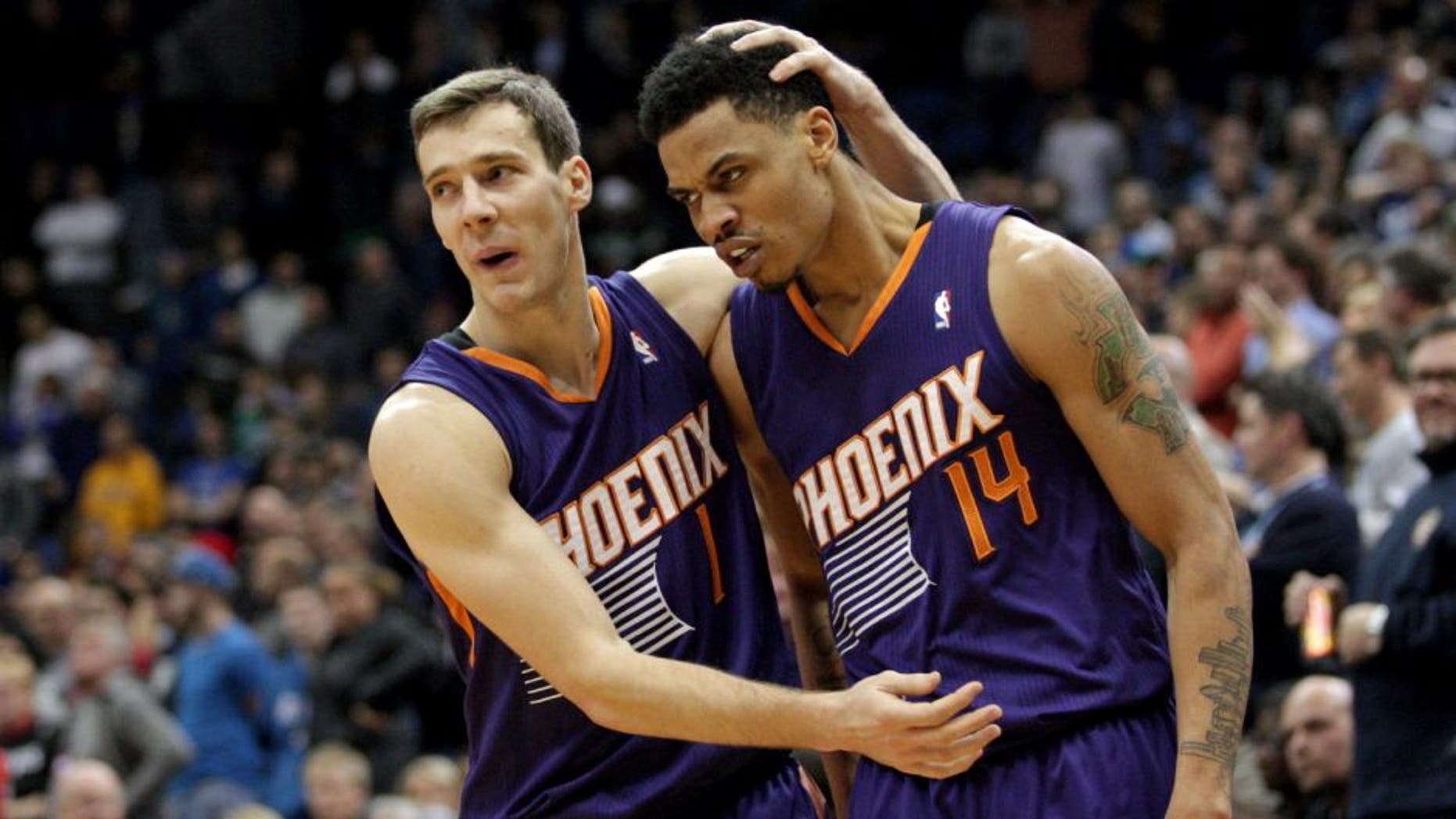 For an NBA journeyman like Gerald Green, even the slightest bit of familiarity or comfort can make a world of difference.
Green has found that now with the Miami Heat, as he will be teaming up with former teammate Goran Dragic, who helped Green emerge as a key rotation piece with the Phoenix Suns.
The last full season the two played together (2013-14), Green averaged career highs in points (15.8) and 3-point percentage (40.0 percent). According to Green, he attributes most of his breakout season to the quality looks Dragic set him up with.
"I kind of really fed off Goran really [well]," Green told reporters during a conference call in July. "I never had anybody to make me better like that. [Dragic] attacks the teeth of the defense, he puts pressure on the defense and he just does a great job of drawing two [or] three defenders. I mean, in transition that's where I think he's really good. He gets the ball coast-to-coast and he's almost like a one-man fast break."
It's unlikely Green replicates his career-best production with the Heat (he's almost certainly not going to average 28.4 minutes per game this season), but if he can regain his shooting stroke from deep (he shot 35.4 percent last season), he can be the gunner Miami needs in spot minutes.
(H/t Miami Heat.)