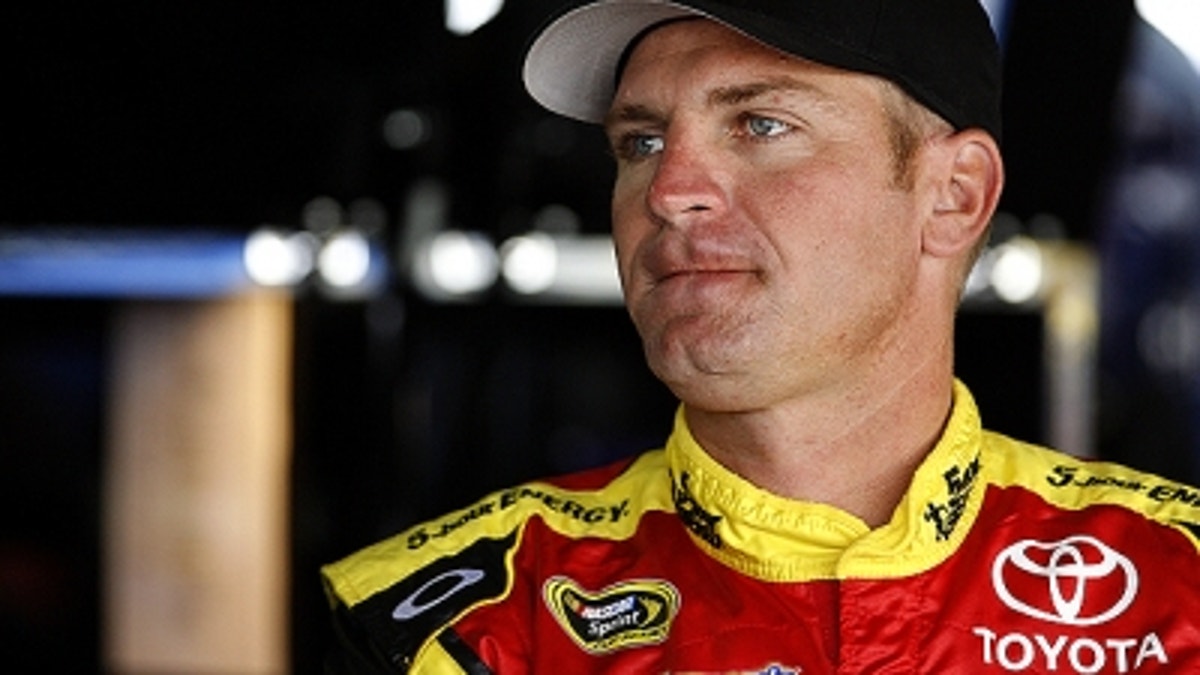 I know a lot of Clint Bowyer fans were wondering the other night when he was going to make his charge in the Sprint All Star race at Charlotte Motor Speedway. He did make it, leading 11 laps, but came up a little short in the end.
Bowyer is once again showing the strength of his race team, as he did in 2012, when he finished second in the season-ending points to Brad Keselowski. After 11 NASCAR Sprint Cup points races so far in 2013, Bowyer finds himself fifth in points. He has five top-10 finishes and four top-five finishes.
I think we all expect him to contend once again for the NASCAR Sprint Cup championship. He and crew chief Brian Pattie are still figuring this new Gen-6 car out. They've obviously been pretty consistent here in the early going. Bowyer's no different than the other drivers out there, though — he wants to get a win or two in the books before we get to September and the Chase.
In talking to his team owner, Michael Waltrip, he's feeling really confident about Bowyer and his No. 15 team. There's really not a track that Bowyer can't go to and contend for the win. After as strong as he was in the All-Star race, I wouldn't be surprised in the least to see Bowyer, Waltrip and the No. 15 crew celebrating late into Sunday night as winners of the Coca Cola 600.
I think they have what it takes to compete week in and week out with the likes of Jimmie Johnson and Kyle Busch. Obviously, getting into the Chase is the first step. After that, it becomes a 10-race shootout to crown our 2013 NASCAR Sprint Cup champion.