Hamburg fans can't spell 'HSV' in tifo fail for the ages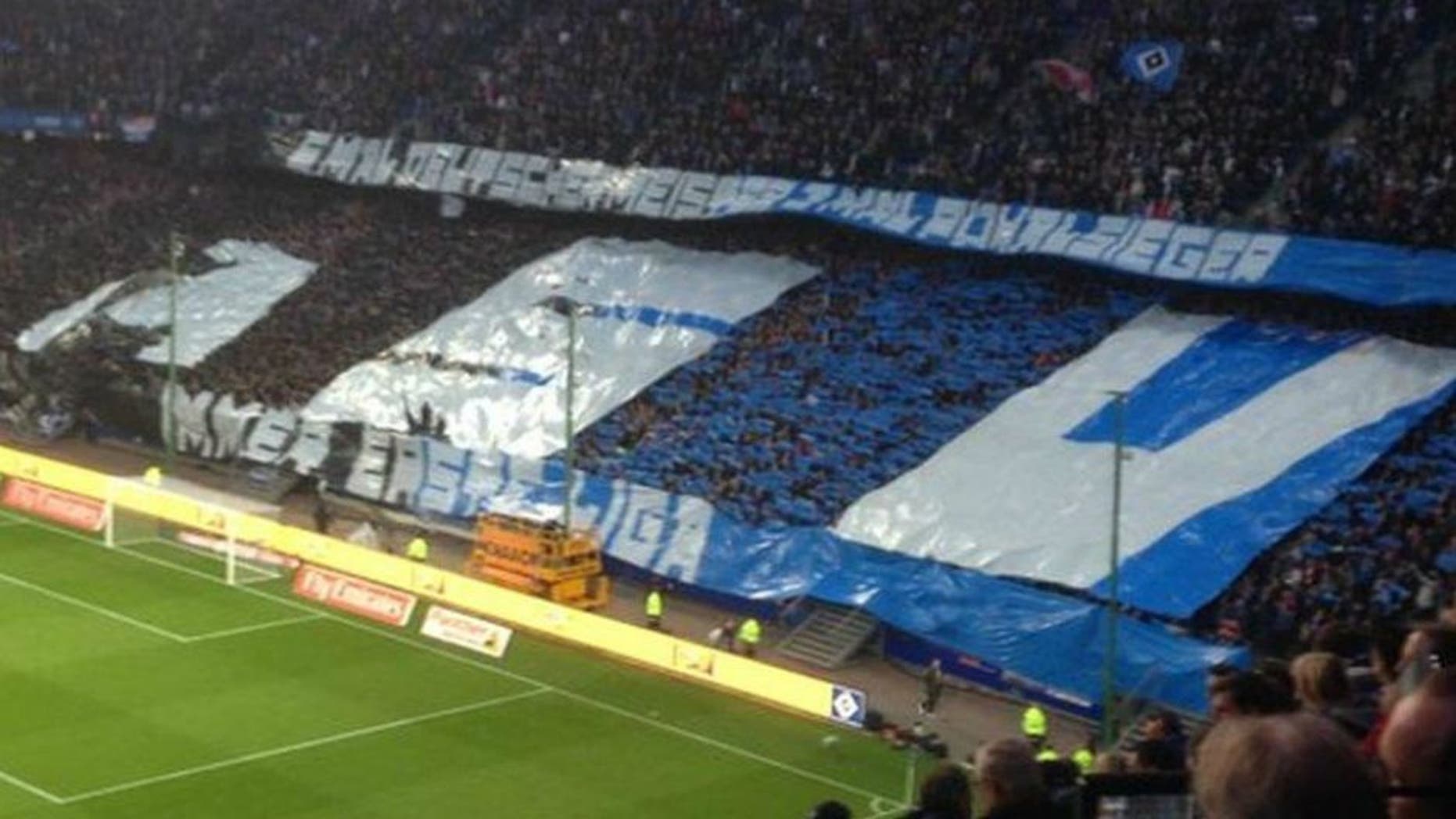 Hamburger SV beat rivals Werder Bremen 2-1 on Friday night to pick up an important three points in the relegation battle. But while the players did their part, it was Hamburg's own fans that let the Bundesliga club down.
Hamburg supporters behind one goal had planned a special pre-match tifo to motivate their team for the prestigious north derby, but ran into some, er, technical difficulties while unfurling the three giant letters that were meant to spell out the abbreviated club name, HSV.
Instead, for far too long the tifo read, well, we don't know exactly. The last two letters were up, though the 'V' could just as well have been a 'U.' The missing 'H,' meanwhile, appeared more like a slouched 'A' or a diagonal arrow, and that's being generous.
Above and below the letters, the text was at least spelled correctly (In English: "6-time German Champion, 3-time Cup Winner. Always First Division"). However, we don't really know for sure which club they were talking about, do we?
OK, full disclosure, it was actually an H. It just took until a couple of minutes after kickoff for it to finally come to life, too late to spare Hamburg a thorough beatdown on German social media.
Better luck next time, HSV. Seriously, no pressure or anything.