Hall of Fame baseball player Mike Schmidt under fire for inappropriate 'Me Too' remarks during game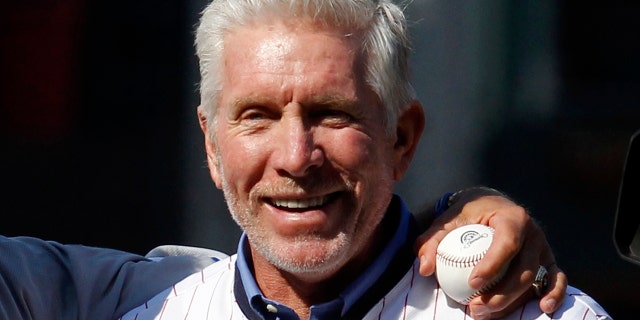 Baseball Hall of Famer and broadcaster Mike Schmidt came under fire from some fans Sunday after an attempted joke was deemed inappropriate and sexist.
The Philadelphia Phillies TV broadcaster made two cringeworthy comments about his wife and the #MeToo movement, according to the New York Daily News.
"I've got a dishwasher at home myself: my wife," Schmidt said. "That was bad, huh?"
Schmidt attempted to clarify his comment, but ended up throwing in a dig at the #MeToo movement.
"Actually, I do the dishes most of the time ... You're staring at me," Schmidt said. "'Me Too' movement, where does that fit in?"
Many social media users immediately took to Twitter to criticize Schmidt's remarks.
"Mike Schmidt is a clown and an embarrassment," one user wrote. "Get him out of the booth."
Another added, "Someone please put a fork in Mike Schmidt."
Schmidt's broadcasting teammate, Tom McCarthy, was also criticized for dropping the ball and not saying anything to Schmidt.
"@TMacPhils I know you're a better guy than this. You shouldn't have just sat there and nervously giggled while Mike Schmidt was making jokes about women as dishwashers and the me too movement. I know you're a good guy, be braver next time and say something," one Twitter user wrote.
Schmidt is no stranger to controversy when it comes to on-air remarks.
Last year, he told a Philadelphia radio program a team couldn't build around Phillies center fielder Odubel Herrera because of the Venezuelan's "language barrier," according to CBS Philadelphia.
"My honest answer to that would be no because of a couple of things," he said. "First of all, it's a language barrier. Because of that, I think he can't be a guy that would sort of sit in a circle with four, five American players and talk about the game. Or try and learn about the game or discuss the inner workings of the game. Or come over to a guy and say, 'Man, you gotta run that ball out.' Just can't be — because of the language barrier — that kind of a player."
Schmidt later apologized for the comment.