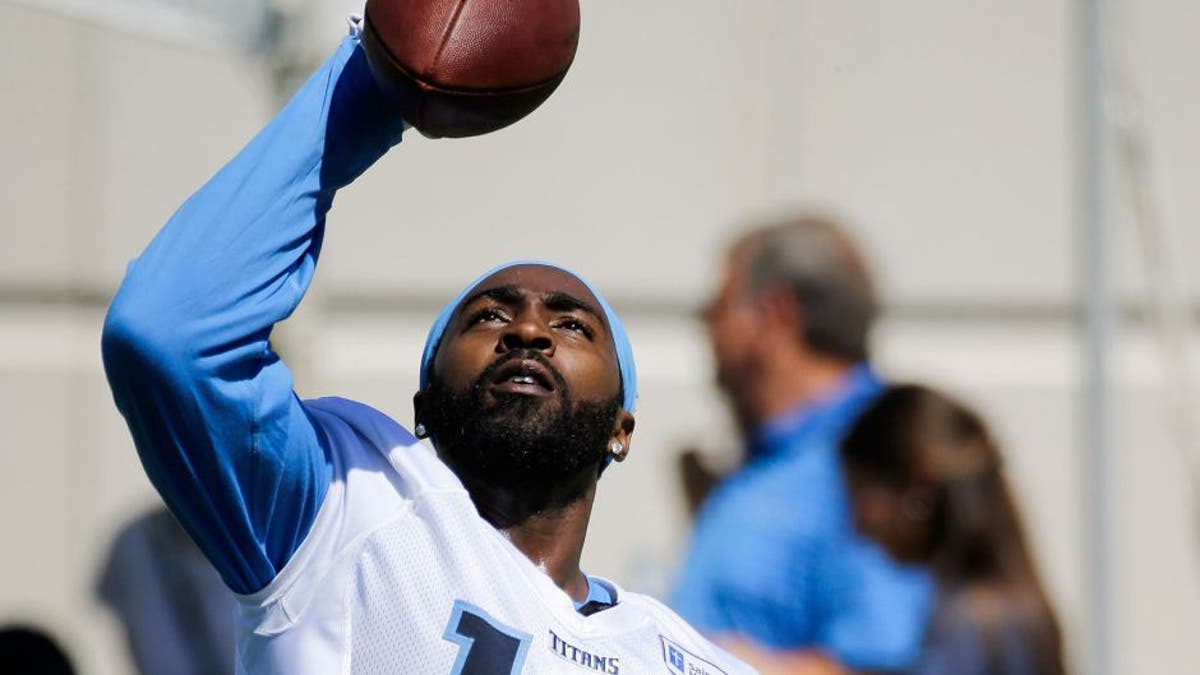 Wide receiver Hakeem Nicks arrives in Tennessee this season looking to revitalize a once-promising career.
Nicks, a first-round pick of the New York Giants in 2009, had back-to-back 1,000-yard seasons in 2010 and 2011. The last three seasons though, seen a decline in production, in part due to injuries suffered during his last two years in New York.
In 2014, Nicks signed with the Colts. In his one season in Indianapolis, he caught 38 passes for 405 yards and four touchdowns.
In retrospect, the 27-year-old Nicks says despite the presence of a franchise quarterback in Andrew Luck, his time in Colts' offensive coordinator Pep Hamilton's system ended up being a bad fit for his game.
"I wanted to win a Super Bowl, and I felt like that was giving me the best opportunity, going to the Colts," Nicks said, via the Tennessean. "But it wasn't really my style of play."
Now with the Titans, Nicks said he can already tell he's in a better position to succeed than he was last year.
"Coach (Ken Whisenhunt's) offense really fits my style -- more one-on-ones, trips backside, vertical throws, a shallow cross game," Nicks said. "That's more my style. If you look at my past history, that's where I excelled at."
Nicks said he's determined to use his opportunity with the Titans to demonstrate he can still be a top receiver in the NFL.
"I feel like I definitely have a chip on my shoulder," Nicks said. "But more than wanting to prove anything to the world, I just want to prove it to this team and my coaches, for giving me the opportunity to come here and prove myself."
(h/t The Tennessean)