Gronk plays air guitar alongside Paul McCartney at a Fenway Park show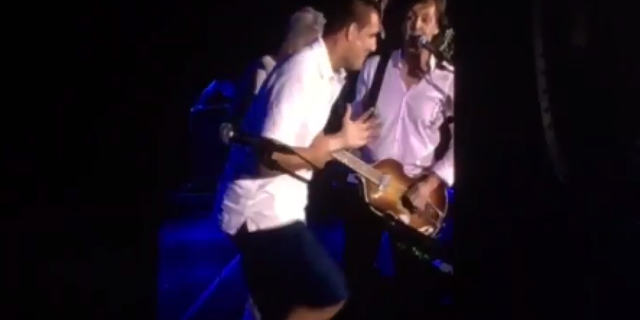 NEWYou can now listen to Fox News articles!
The latest episode of Gronk's Wonderful Life occurred at Fenway Park on Sunday night when Paul McCartney apparently called the New England Patriots tight end on stage to join him for "Helter Skelter."
Gronkowski makes a better air guitarist and backup dancer than he does a singer:

But we already knew that from his performance at a Beyonce concert two years ago.
Summer break is almost over for Gronk as Patriots veterans report to training camp on Wednesday, July 27.