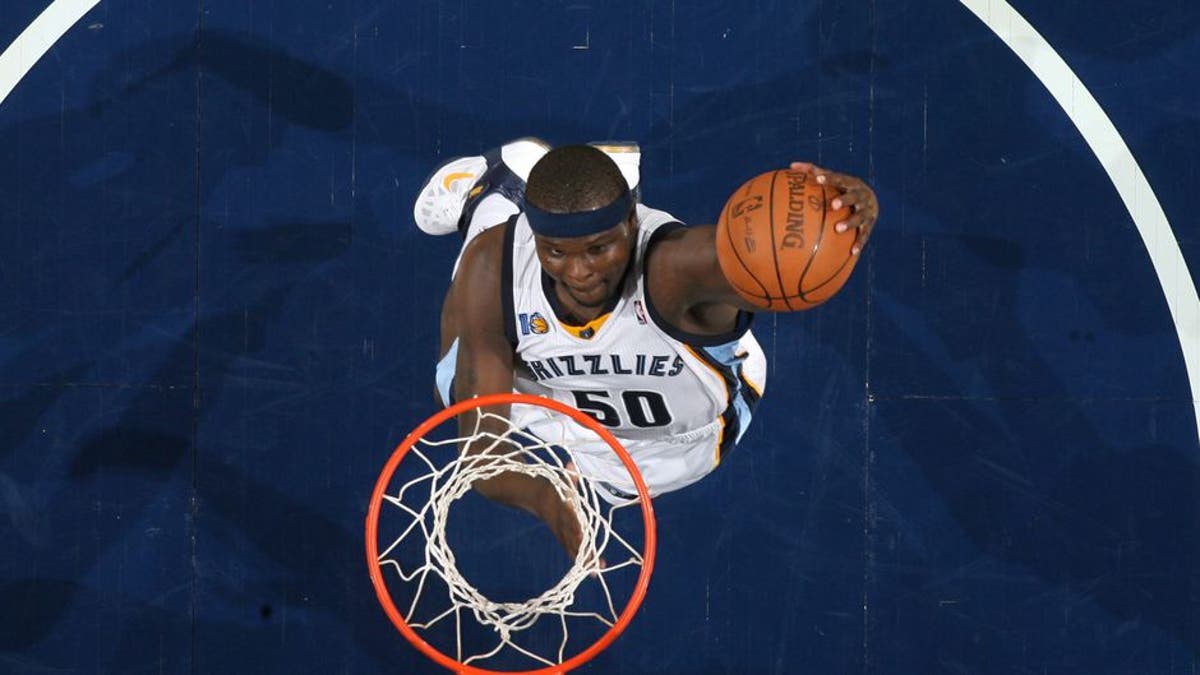 The eight seasonsZach Randolph spent in Memphis, Tenn., changed not only the trajectory of his NBA career but also the trajectory of a once-downtrodden franchise. From July 17, 2009, the date he was traded to the Grizzlies from the Los Angeles Clippers, to the day he took his talents back to California by agreeing to a two-year contract with the Sacramento Kings, there existedan obvioussymbiosis between player and team.
The organization cemented that legacy forever on Thursday with the announcement that no Memphis Grizzlies player will ever wear Zach Randolph's No. 50 again.
The number retirement acknowledged not only Randolph's on-court contributions as the franchise's all-time leader in field goals and rebounds "and, of course, takedowns." but also hisefforts in the Memphis community.
"The eight years Zach spent in the mud, in Memphis, are special. They are filled with franchise-defining basketball success, but they are so clearly about more than that. Every Memphian felt it and all of us believe it," an open letter from general manager Chris Wallace and team president Jason Weller read. "Zach helped establish what it means to play for the Grizzlies on the court and in the community, and in doing so helped forge an identity for our city."
The Memphis Grizzlies' NBA history splits neatly into pre-Randolph and post-Randolph eras.
In the eight seasons before Randolph arrived and helped establish the well-known Grit-N-Grind mentality, the organization filtered through various headcoaches while making the playoffs just three times each resulting in a first-round exit. As owner Robert Pera pointed out, Randolph's arrival signaled the transition from a lottery mainstay to a playoff staple.
In the eight seasons guided in part byRandolph's forceful productivity, Memphis hit the 40-win mark in every season, pushing their way to the Western Conference semifinals three times, including the 2013 conference finals, and earninga reputation as a rugged team absolutely no one wanted to face in the playoffs. Randolph paired with the likes of Tony Allen, Marc Gasol and Mike Conley to form a defense-first core thatrelishedlow-scoring slugfests. Their city sharedthat affection.
Randolph endshis time in Memphis averaging 16.8 points and 10.2 rebounds in 551 games played.
"From Memphian to Memphian," the letter read, "thank you and best of luck to you and your family."
Grit Grind Forever.