Grichuk can't throw, but Cardinals confident it won't matter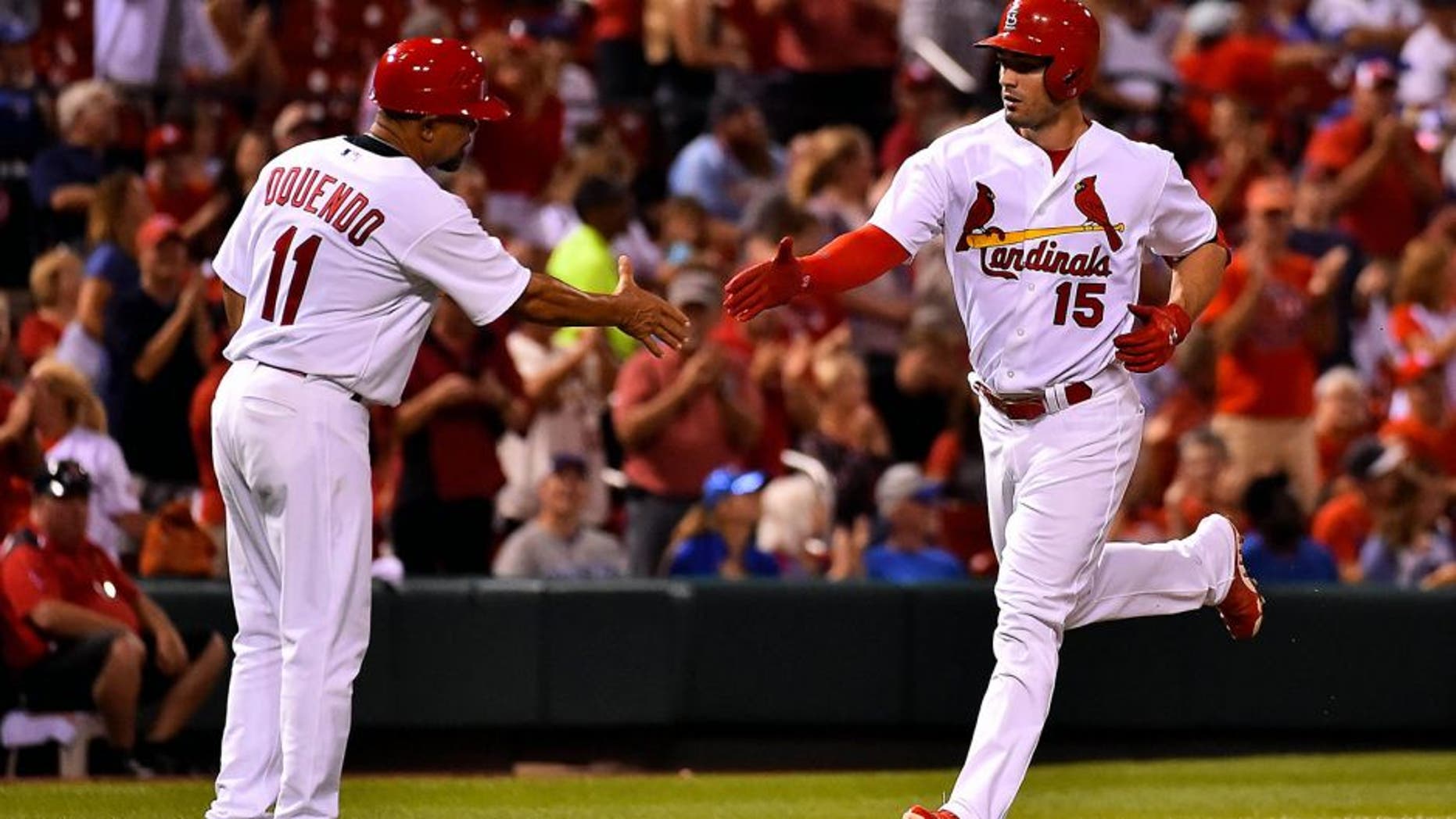 Instructing an MLB outfielder to not throw the ball with much effort is an odd request - but that's exactly what the St. Louis Cardinals have been forced to do with Randal Grichuk.
The team weighed the pros and cons of bringing Grichuk back from a right elbow injury and figured it's best to have his bat in the lineup over having someone else (such as Jon Jay) out there in his place.
As you'd imagine, setting up an unorthodox arrangement such as this required some communication between manager Mike Matheny and the rest of the team. "We walked through every potential scenario that could possibly happen and told him exactly what his expectation is," Matheny told MLB.com's Jennifer Langosch. "We told the other players too what the expectation is, and he understands. That was the only way this will work, and it's the only way it's an option. He gets it and ... he's concerned enough, too, to make sure he doesn't do anything that sets himself back."
Naturally, Grichuk's inability to throw the ball in from the outfield came back to haunt the Cards briefly on Wednesday afternoon against the Chicago Cubs:
After the game, Grichuk opened up to Langosch about the challenging aspect of this situation: It's tough," Grichuk said after the game. "That was the biggest thing going into it, is I can't get caught up in the moment. Instincts can't take over when it comes to a throw like that. I just have to play smart and constantly be smart about it. ...You look at the game from a different perspective and have to figure out those situations before they happen, and what you're going to do if a ball is hit this way or that way."
It's an unusual decision, to be certain, but it's one the Cardinals are confident in as they try to protect and preserve their lead in the NL Central.
(h/t MLB.com)