Gregg Popovich taking a selfie with a Kobe fan makes for an odd photo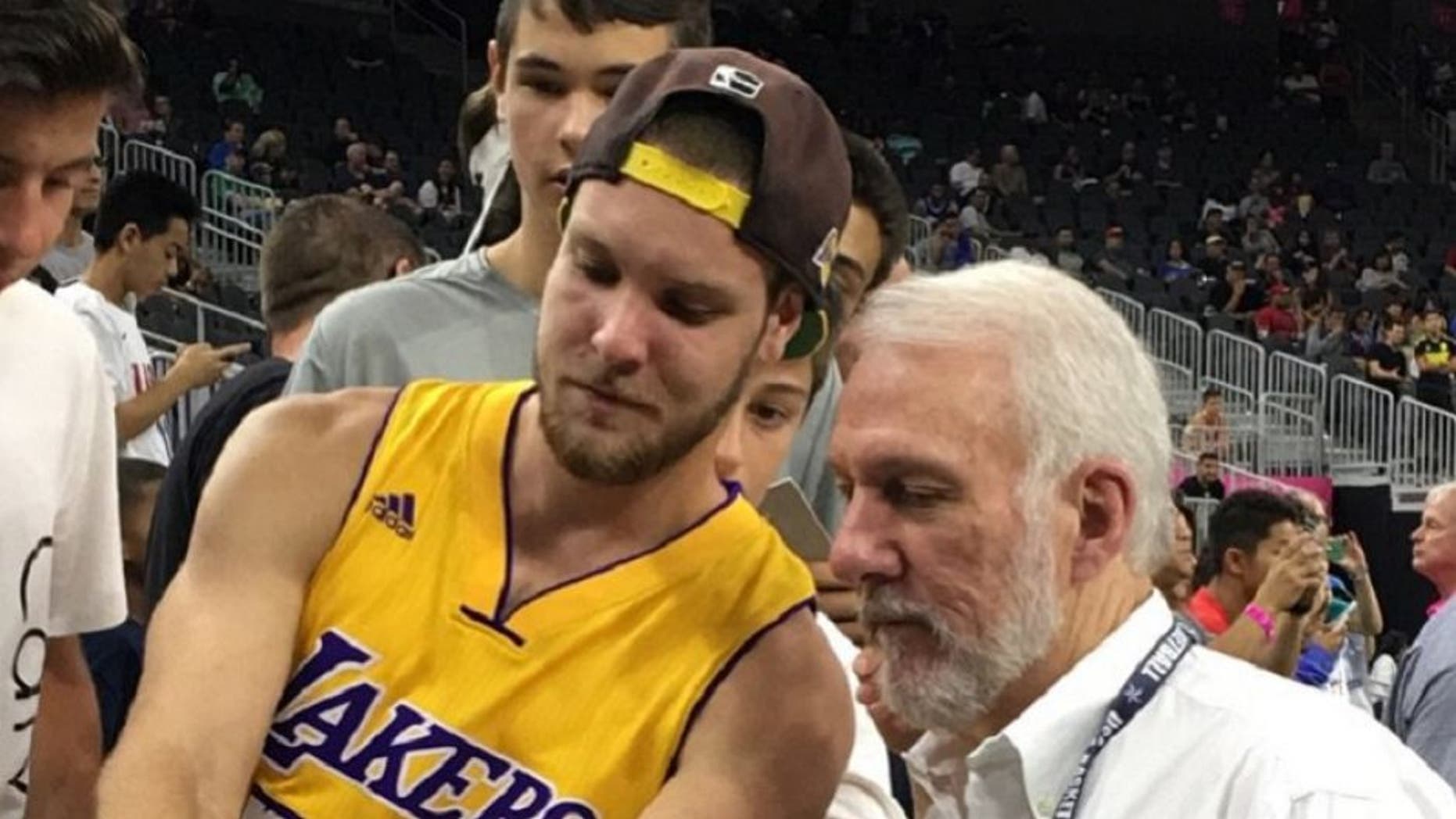 It's hard to tell which part of this picture is more shocking -- that San Antonio Spurs coach Gregg Popovich was willing to take a selfie with a fan, or that he did so at will with someone in a Kobe Bryant jersey:
I understand that Pop has great admiration for the former Los Angeles Lakers star. I understand that Kobe is Pop's secret weapon in Kawhi Leonard's development. I understand that Pop is serving an ambassador role alongside Team USA in Las Vegas, so he was just doing the fan-friendly thing. But seeing Pop posing with a person in a Kobe jersey with arms outstretched and cell phone in hand is just too much. It leaves one feeling like this kid:
See? That kid gets it! ... and he is also very impressed by the presence of the Spurs coach, which is absolutely the correct reaction. And yes, Pop's been captured in selfies before. In the past, though, he's looked pretty glum; here, he's at least somewhat bemused.
But wait. Hold on; what's that in Pop's hands in the other picture? ENHANCE!
That clearly/blurrily is a replica of the San Antonio Spurs' court that he's autographing. And that's comforting. It almost makes everything right in the world.
That Kobe selfie, though, that's an image that will never go away.