Greg Maddux, Raul Ibanez join Dodgers as special assistants to Andrew Friedman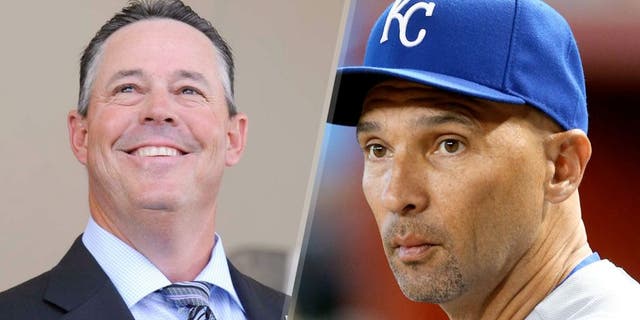 NEWYou can now listen to Fox News articles!
The Los Angeles Dodgers made headlines again on Tuesday, this time for yet more additions to their front office: Hall of Fame right-hander Greg Maddux and longtime outfielder Raul Ibanez.

Both Maddux and Ibanez are joining the team as special assistants to president of baseball operations Andrew Friedman:
According to the team's press release, their roles in the organization will be all-encompassing:
In their roles, Maddux and Ibañez will assist in all aspects of baseball operations, including scouting, player development and working with the club's players, both at the Major and minor league levels.
As FOX Sports' C.J. Nitkowski pointed out on Twitter, Ibanez is yet another former FS1 alum to join the Dodgers, after the club brought in Gabe Kapler last year.
Maddux spent the past four years as special assistant to Texas general manager Jon Daniels in the Rangers' organization, where his brother Mike was the pitching coach. Before that, he was an assistant to Cubs GM Jim Hendry in 2010. The 49-year-old, four-time NL Cy Young Award winner pitched for the Dodgers in 2006 and 2008 during a 23-year major league career. He went 355-227 with a 3.16 ERA in 744 games with the Cubs, Braves and Padres in addition to the Dodgers.
Ibanez played for Seattle, Kansas City, Philadelphia, the Yankees and Angels during his career, batting .272 with 305 home runs and 1,207 RBIs in 2,161 games. The 43-year-old will be working in a front office for the first time.
The Associated Press contributed to this report.