GRAPHIC VIDEO: Suns guard Isaiah Canaan suffers grisly season-ending ankle injury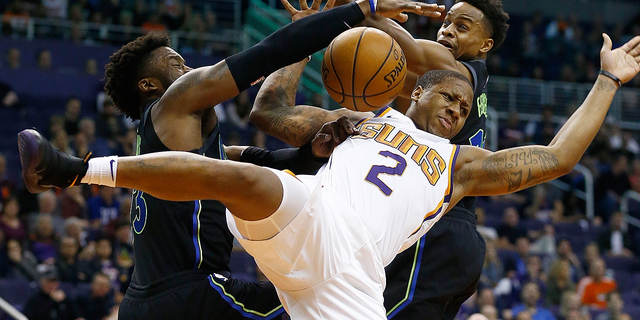 NEWYou can now listen to Fox News articles!
Phoenix Suns guard Isaiah Canaan suffered a grisly ankle injury in the opening quarter of his team's home game against the Dallas Mavericks on Wednesday night.
WARNING GRAPHIC VIDEO
While driving to the hoop, Canaan got tangled up at the basket and landed awkwardly on his left ankle.
The reaction of Canaan's teammates, and players from the Mavericks, made the severity of the injury immediately clear.
Suns guard Devin Booker buried his face in his warm-up shirt, while Mavericks guard Wesley Matthews, who attempted to block Canaan's shot, walked away with his hands over his eyes after seeing the gruesome injury.
"Seeing your brother and teammate get hurt like that, I honestly didn't want to watch," Suns forward Marquese Chriss told the Arizona Republic. "I tried to turn around, I tried to turn some people around before people saw what was actually happening."
Canaan was lifted off the floor on a stretcher after the team trainer popped his ankle back in place. It was later determined that Canaan suffered a season-ending fracture, with surgery scheduled for Thursday, interim head coach Jay Triano said, according to the paper.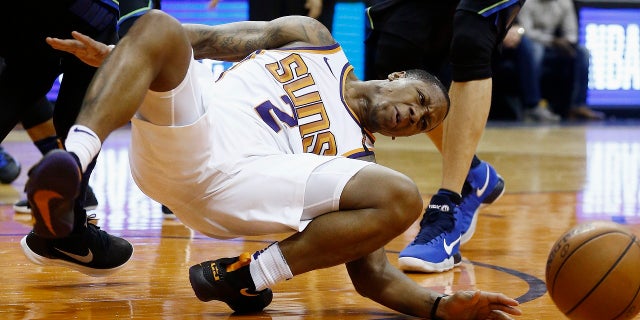 "It's so disappointing," Triano said. "I feel bad for the kid."
The Suns went on to defeat Dallas 102-88, but the impressive performance from the young team out West came at a price.
Gordon Hayward suffered a similar injury in the Boston Celtics' season opener against the Cleveland Cavaliers, ending his season before it even started – although there was speculation he might be able to return to the lineup later this year.