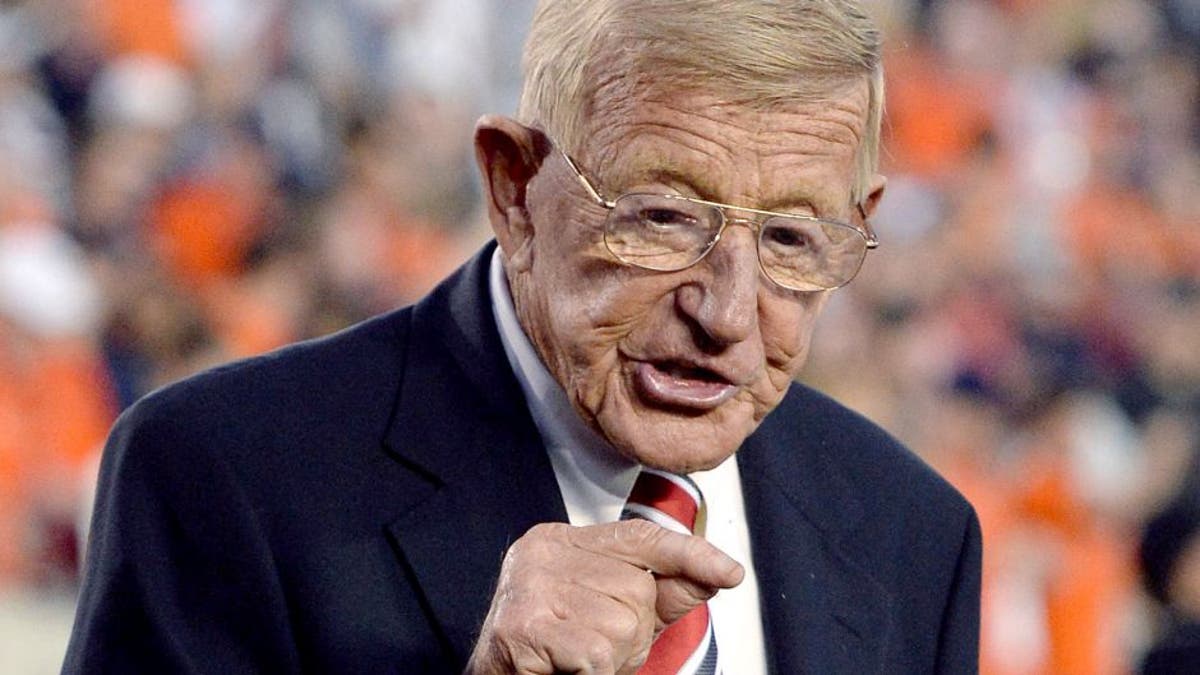 The inclusion of Lou Holtz on Michigan's guest list for its Singing Day celebration raised some eyebrows for more than one reason.
Holtz has no direct connections to Michigan, and he is of course best known for his time as head coach at Notre Dame, a sometimes rival of the Wolverines.
Beyond that Holtz is also an Ohio native and one of the mentors of Ohio State head coach Urban Meyer.
It turns out Holtz had more than one reason for joining Jim Harbaugh's party in Ann Arbor.
High on the list Holtz told 247Sports was a desire to help the cause of fighting cancer via the Chad Tough Foundation:
Holtz coached the Fighting Irish against a Wolverines team quarterbacked by Harbaugh, and he helped Harbaugh get his first head coaching position at San Diego.