Golfer Jordan Spieth takes social media heat after Masters meltdown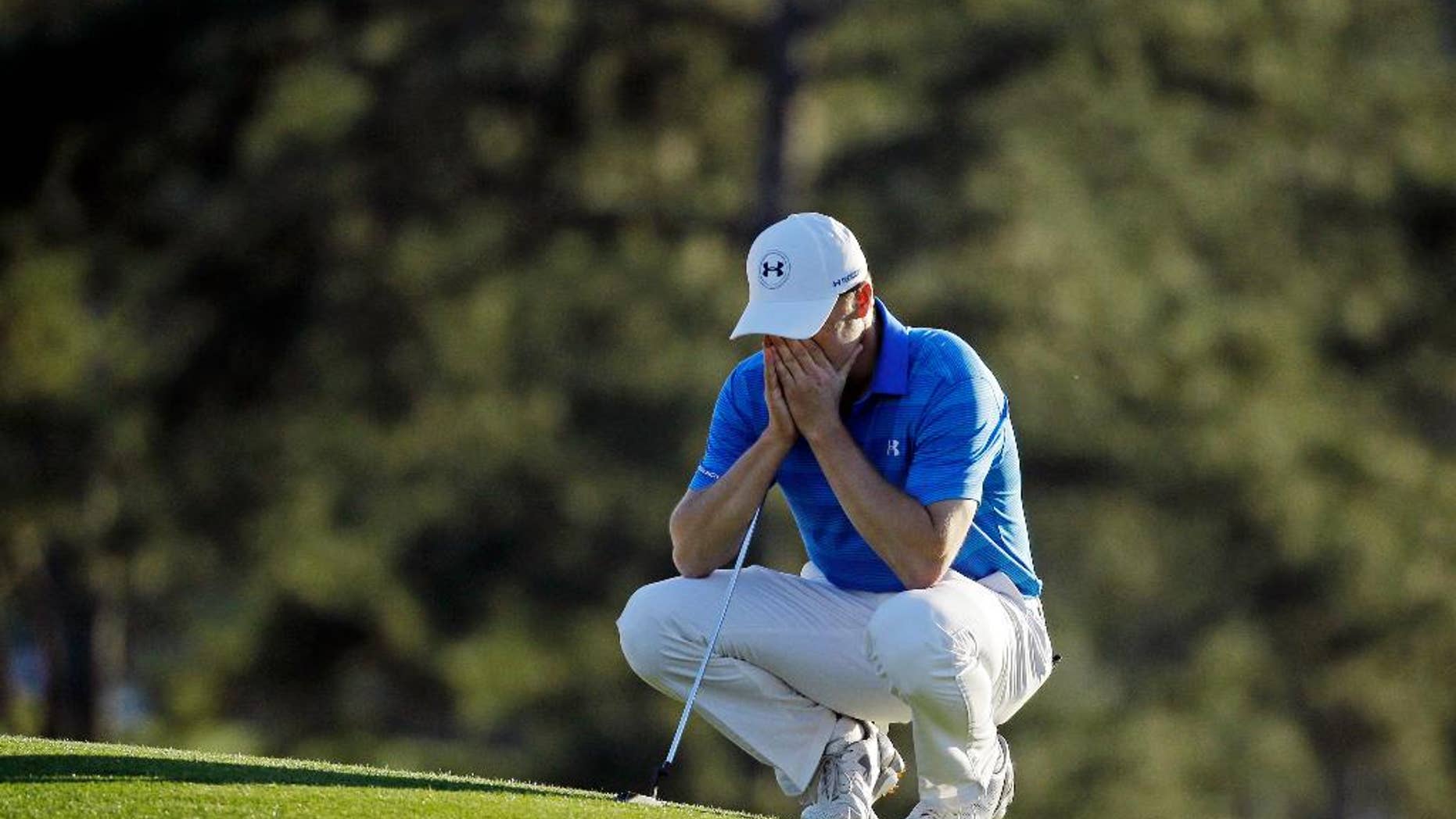 After blowing a five-shot lead on the final day of the Masters on Sunday, golfer Jordan Spieth said, "This one will hurt."
A lot of that pain came on social media.
The 22-year-old golf phenom shot a quadruple-bogey 7 on the 12th hole as his lead slipped away to a three-shot deficit behind the eventual champion, Danny Willett.
"I just think it was a very tough 30 minutes for me that I hope I never experience again," Spieth said.
The online mockery included comparisons to a glum-looking Ben Affleck promoting "Batman v Superman," and to a longtime meme of NBA legend Michael Jordan in tears. "Crying Jordan," naturally.
Willett's brother, PJ, became a social media star in his own right Sunday. A string of tweets in his name called out Spieth and cheered on his brother.
"I once punched that kid in the head for hurting my pet rat. Now look," one tweet read.
"My confidence going into the first hole was fantastic," said Spieth, who made four straight birdies to hit the turn at 7 under, in the lead by five strokes. "But listen, I had my 'B-minus' game tee to green. Ultimately, you have to have your 'A' game every single part, and I just didn't have those iron swings, as it showed on the back nine."
All of which set up an awkward award presentation in Butler Cabin, which was then replicated on the practice green in front of the clubhouse.
First, Spieth had to present the green jacket to Willett in front of the television cameras.
Then, he had to do it again for the patrons.
Willett, 28, earned the honor by shooting a bogey-free round of 67 that left him three ahead of Spieth and Lee Westwood. Willett finished at 5-under 283.
Still looking a bit shocked, Spieth managed to muddle through.
"I can't imagine that was fun for anyone to experience," he said, "other than maybe Danny's team and those who are fans of him."
He fully expected to be taking home his own green jacket for another year, as is the custom for the Masters champion.
"I can't think of anybody else who may have had a tougher ceremony to experience," said Spieth, who now has to leave his jacket at the club.
For Willett, this is a career-changing victory that almost never got started. His first child was due Sunday. But Zachariah James Willett came early, on March 30, which allowed the new dad to rebook his ticket to Augusta and play in his second Masters.
Now, Willett can be mentioned in the same sentence with none other than Nick Faldo -- the only other Englishman to wear the green jacket.   Faldo's third and final victory at Augusta came courtesy of Greg Norman's epic collapse back in 1996.
For Spieth, the next major can't come soon enough. But he has to wait two painful months for the U.S. Open at Oakmont.
Time to clear his head, and try to move past the one he gave away.
"I'm very confident in the way that we play the game of golf," Spieth said. "I think that when we're on, I believe we're the best in the world."
The Associated Press contributed to this report.