Glazer: Allen 'proud' to still be Viking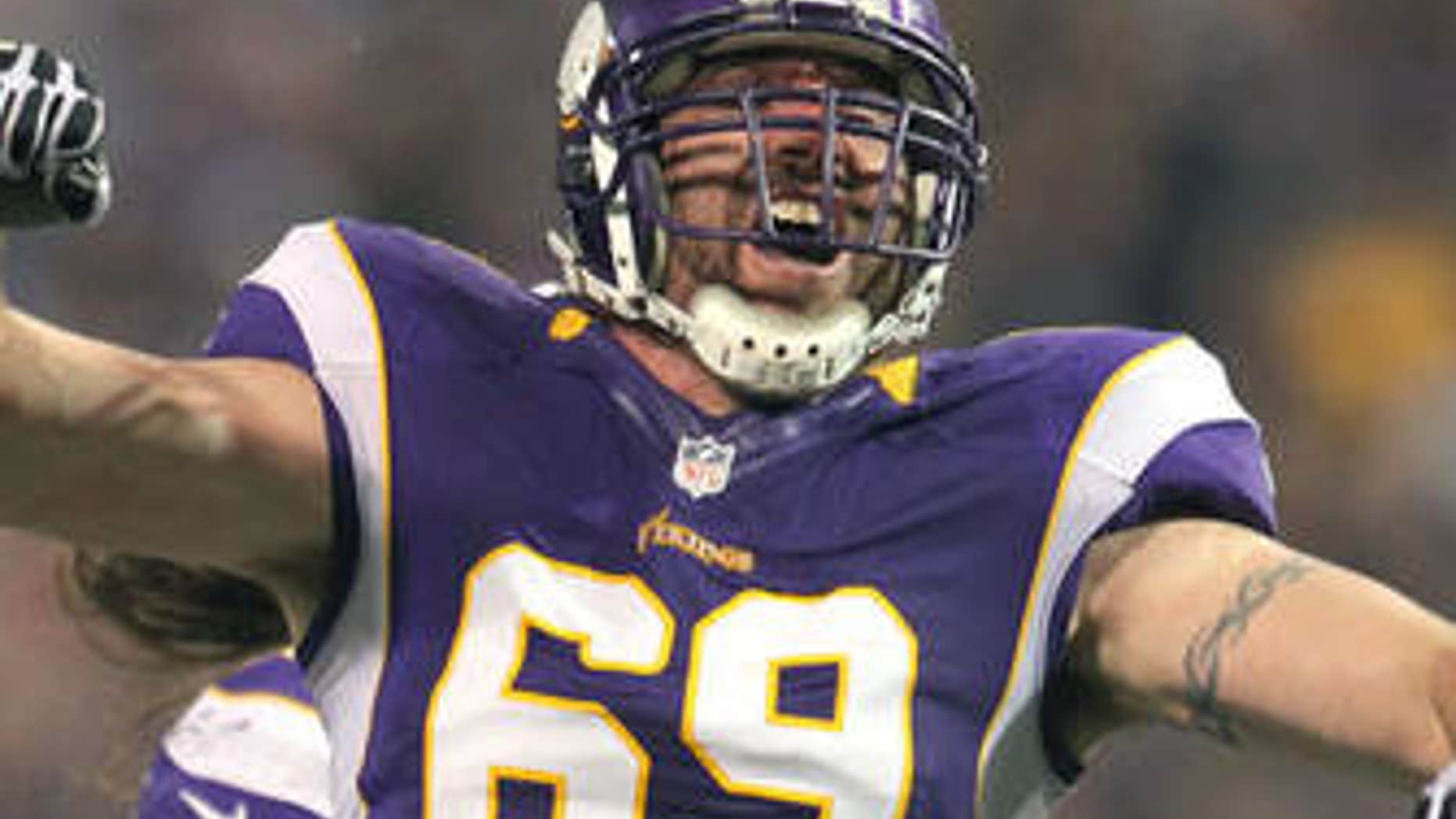 The NFL trade deadline has come and gone, and Jared Allen is still a Viking. That's apparently just fine by him.
The Pro Bowl defensive end sent FOX Sports NFL insider Jay Glazer a tweet Tuesday after his heavily rumored potential exit did not come to pass.
As Glazer relayed it, via his Twitter : "Just got this text from Jared Allen: 'Proud to still be a Viking. I watched all the trade stuff like everyone else. It is a part of this business. 100% committed to turning this season around.'"
The Vikings held talks with two teams about Allen, according to Glazer. Despite reports that the Seattle Seahawks were involved, Glazer reported via Twitter that was not the case.
Allen has been a big success in Minnesota since coming over via trade in 2008, but he is a free agent after this season. With the Vikings languishing at 1-5, he was a prime candidate for a move. The team could still get a compensatory pick in the 2015 draft if he leaves in free agency.
Allen, 31, has made five Pro Bowls -- four with the Vikings -- and has 121.5 sacks in his career.
The original article can be found at FOXSports.com: Glazer: Allen 'proud' to still be Viking.