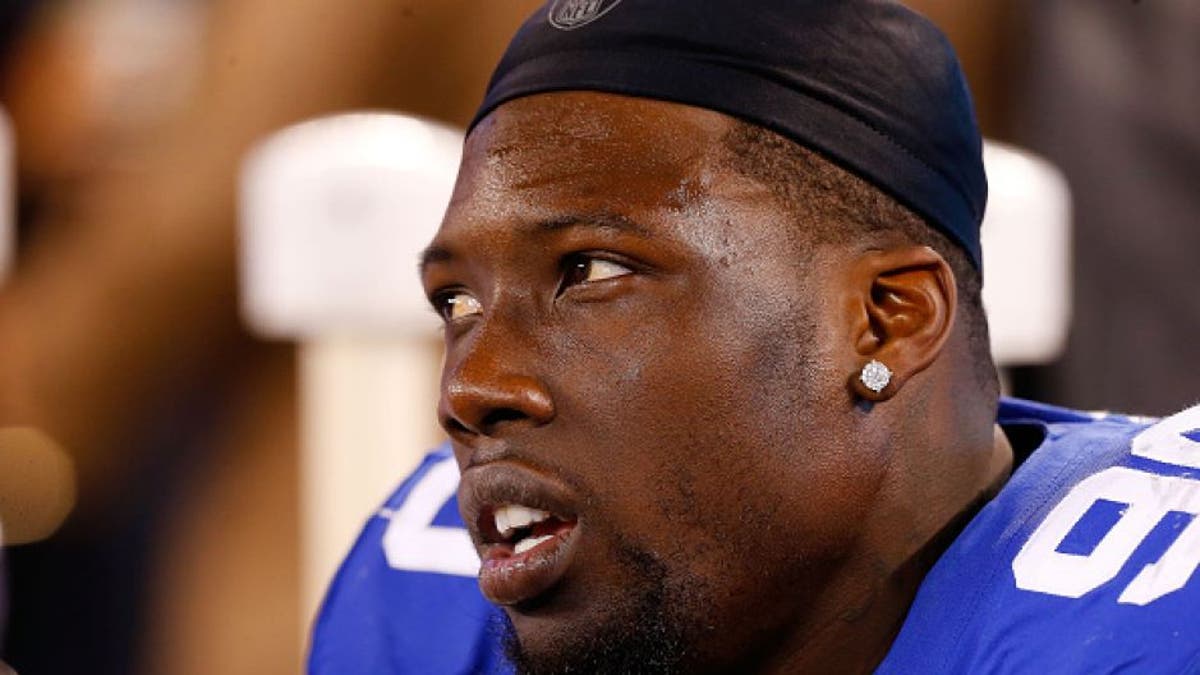 EAST RUTHERFORD, N.J. -- The New York Giants finally have spoken with defensive end Jason Pierre-Paul about his injuries.
Giants general manager Jerry Reese said Monday morning in a radio interview that "it was a personal conversation, and I want to keep it private between him and I."
Reese added that the Giants are not annoyed about their inability to communicate with Pierre-Paul since he was injured in a fireworks accident July 4 in Florida. The team has not released details of the injuries suffered by Pierre-Paul in part because it has not been given the opportunity to physically examine him.
The team sent representatives to Florida after the accident but they were unable to visit in the hospital with Pierre-Paul.
Reese said on WFAN in New York that he also has spoken to Pierre-Paul's agent. Pierre-Paul has yet to sign his franchise tag tender, worth $14.8 million for 2015. Should he wind up on the non-football injury list once he signs it, the Giants would not be liable to pay him as long as he is on that list.
Pierre-Paul is entering his sixth NFL season. A first-round pick in 2010, he helped the Giants win the Super Bowl the next season with 16 1/2 sacks. Last year, he had 12 1/2.
Pierre-Paul is the team's top pass rusher, and the Giants brought back Steve Spagnuolo as defensive coordinator this season. Spagnuolo builds his defense around getting pressure on the quarterback.
But his injuries and his uncertain contract situation have placed his availability for 2015 in doubt.
"I wish Jason nothing but the best. It's a traumatic situation. It was an accident," Reese said Sunday at the Giants' training facility. "My heart goes out to him. For a young man to have a traumatic event like that, it's life changing for him. And I hope and pray for the best for him."