Giants' Daniel Fells could lose foot due to MRSA infection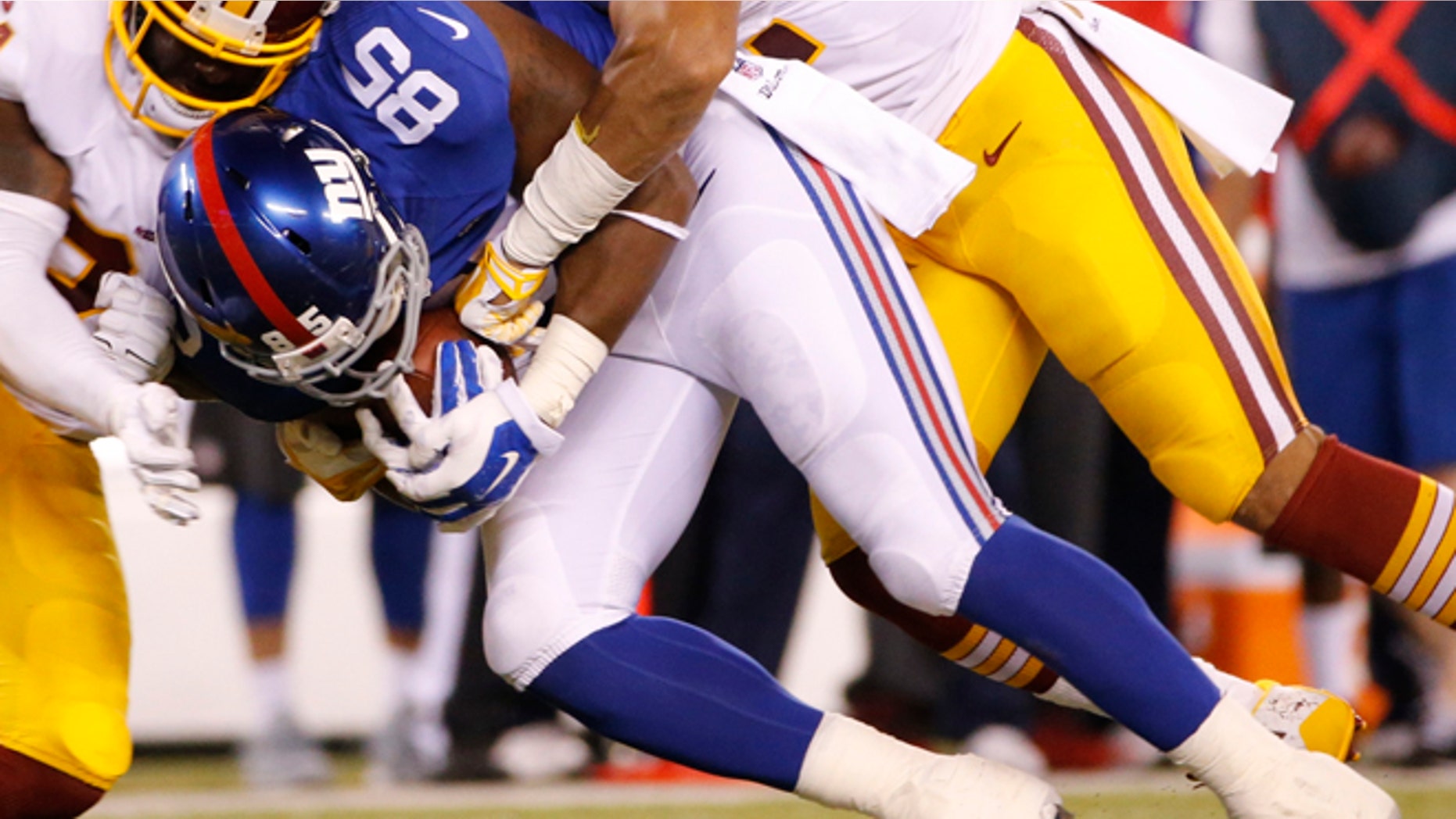 Doctors are fighting to save an NFL player's foot – and possibly his life – according to an NFL Network report.
Giants tight end Daniel Fells has reportedly had multiple surgeries and was placed in the Intensive Care Unit on Friday for a stubborn Methicillin-resistant Staphylococcus aureus infection in his ankle. Doctors are worried the infection may have spread into Fells' bone and could travel into his blood, which could have fatal implications, according to NFL Network.
"This is a serious situation that has been taken seriously from the beginning," Giants spokesman Pat Hanlon said. "We're all fighting for Daniel."
The infection occurred after Fells, 32, injured his toe and then his ankle. He was given a cortisone shot and, following persistent ankle and foot pain, Fells was admitted to the hospital on Oct. 2 with a 104-degree fever. It was later determined his ankle was infected with MRSA. MRSA is a staph infection that has become resistant to most antibiotics that would typically be used to treat it.
Fells has been placed on Injured Reserve and his playing career is in jeopardy. A seven-year veteran, he has played with the St. Louis Rams, Denver Broncos, New England Patriots and Giants. In 89 games, Fells has caught 114 passes for 1,334 yards and 12 touchdowns.
The Giants have sanitized their facilities as a precaution and briefed their players and staff on how to prevent the spread of MRSA.