Giants bolster outfield depth, acquire De Aza in trade with Red Sox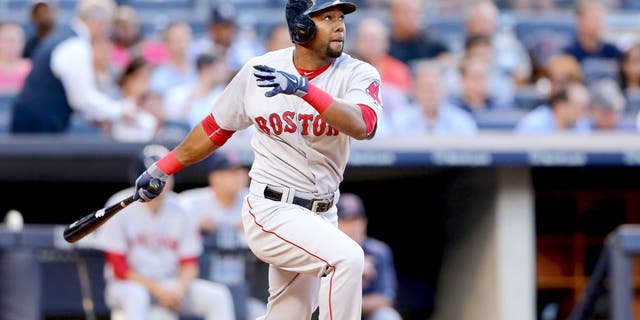 The San Francisco Giants have acquired outfielder Alejandro De Aza in a trade with the Boston Red Sox.
De Aza is batting .261 with seven homers and 32 RBI in 90 games this season, splitting time with Baltimore and Boston. The Red Sox acquired the 31-year-old De Aza in a June 3 trade with the Orioles.
The Giants announced the deal Monday night. The Red Sox received minor-league left-hander Luis Ysla in the trade.
San Francisco is looking for help in the outfield while Hunter Pence recovers from a left oblique strain. It got Marlon Byrd in a trade with Cincinnati on Aug. 20.
Because the deal was made before Sept. 1, De Aza will be eligible for the postseason if the Giants get that far.