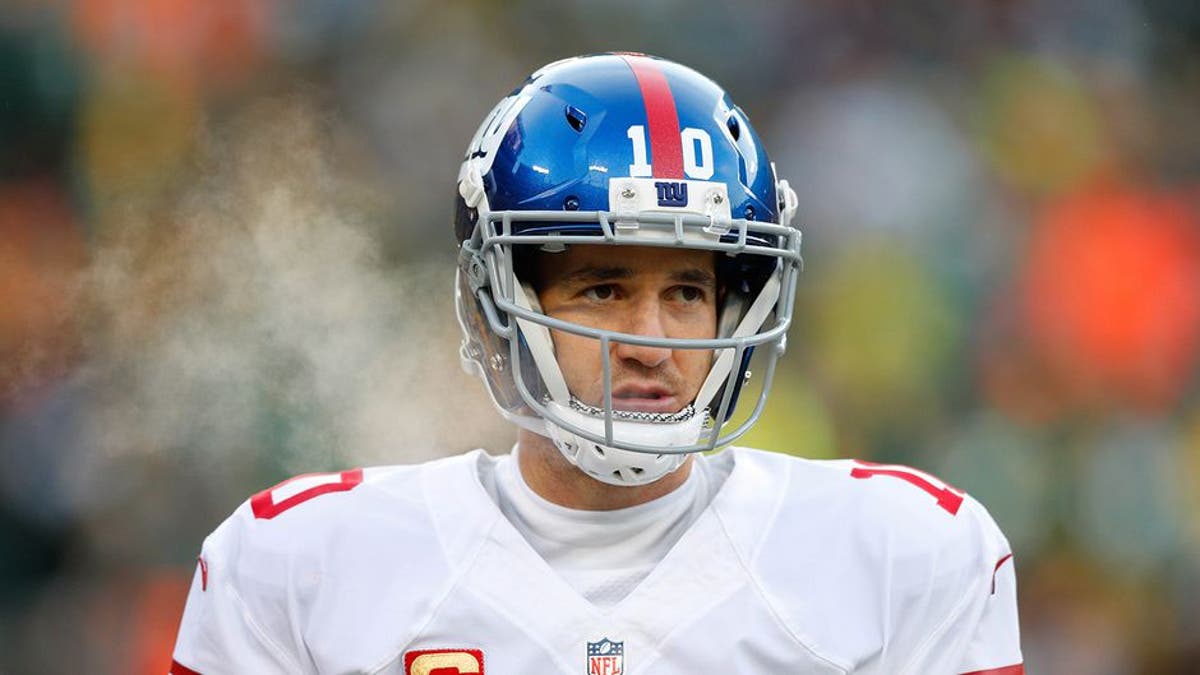 Emails turned over to a New Jersey court this week appear to implicate Eli Manning in an alleged memorabilia scam, a scam that is at the center of a lawsuit brought againstthe New York Giants and their quarterback.
The lawsuit, which was originally filed in 2014, alleges that Manning, with the help of the Giants, passed along memorabilia that had been augmented to appear as if it had been worn in actual NFL games. The suit was filed byEric Inselberg and is set for trial September 25.
In emails turned overto the court this week, which were obtained by The New York Post, Manning appears to request two helmets that can "pass as game used."
2 helmets that can pass as game used. That is it. Eli, Manning wrote to equipment manager Joe Skiba from a BlackBerry on April 27, 2010, according to the documents.
Less than 20 minutes later, Manning wrote to his marketing agent, Alan Zucker, who requested the helmets, saying: Should be able to get them for tomorrow.
A statement from Giants lawyers said: The email, taken out of context, was shared with the media by an unscrupulous memorabilia dealer and his counsel who for years has been seeking to leverage a big payday.
The email predates any litigation, and there was no legal obligation to store it on the Giants server.
Eli Manning is well known for his integrity and this is just the latest misguided attempt to defame his character."