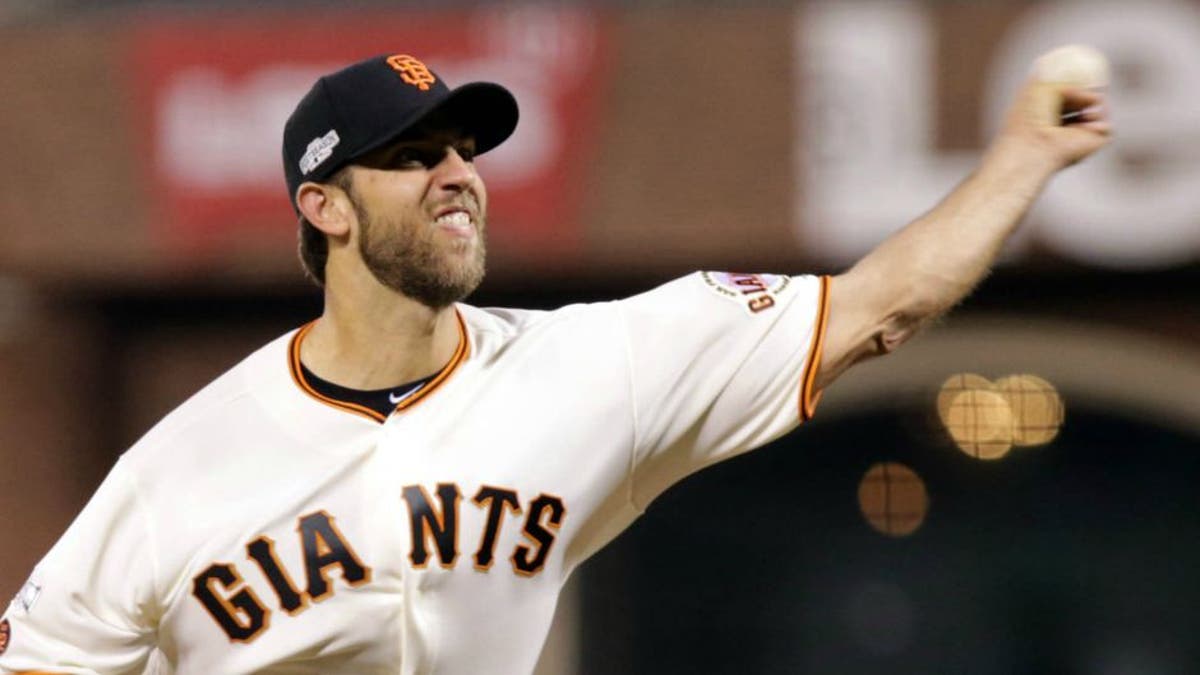 San Francisco Giants ace Madison Bumgarner has been placed on the disabled list due to injuries suffered from a dirt bike accident in Denver, the team announced Friday.
The Giants were off on Thursday and Bumgarner went dirt biking. The spill left him with a strain of the AC joint of his pitching shoulder.
According to the team, the 27-year-old Bumgarnerhad been released from the the hospitaland was resting at thehotel. He will be re-evaluated next week. This is the first time the 2014 World Series MVP has been placed on the DL.
Bumgarner is 0-3 with a 3.00 ERA in four starts as the Giants have struggled to a 6-10 start, last in the NL West.