Giancarlo Stanton OK After Being Hit in the Head by Fastball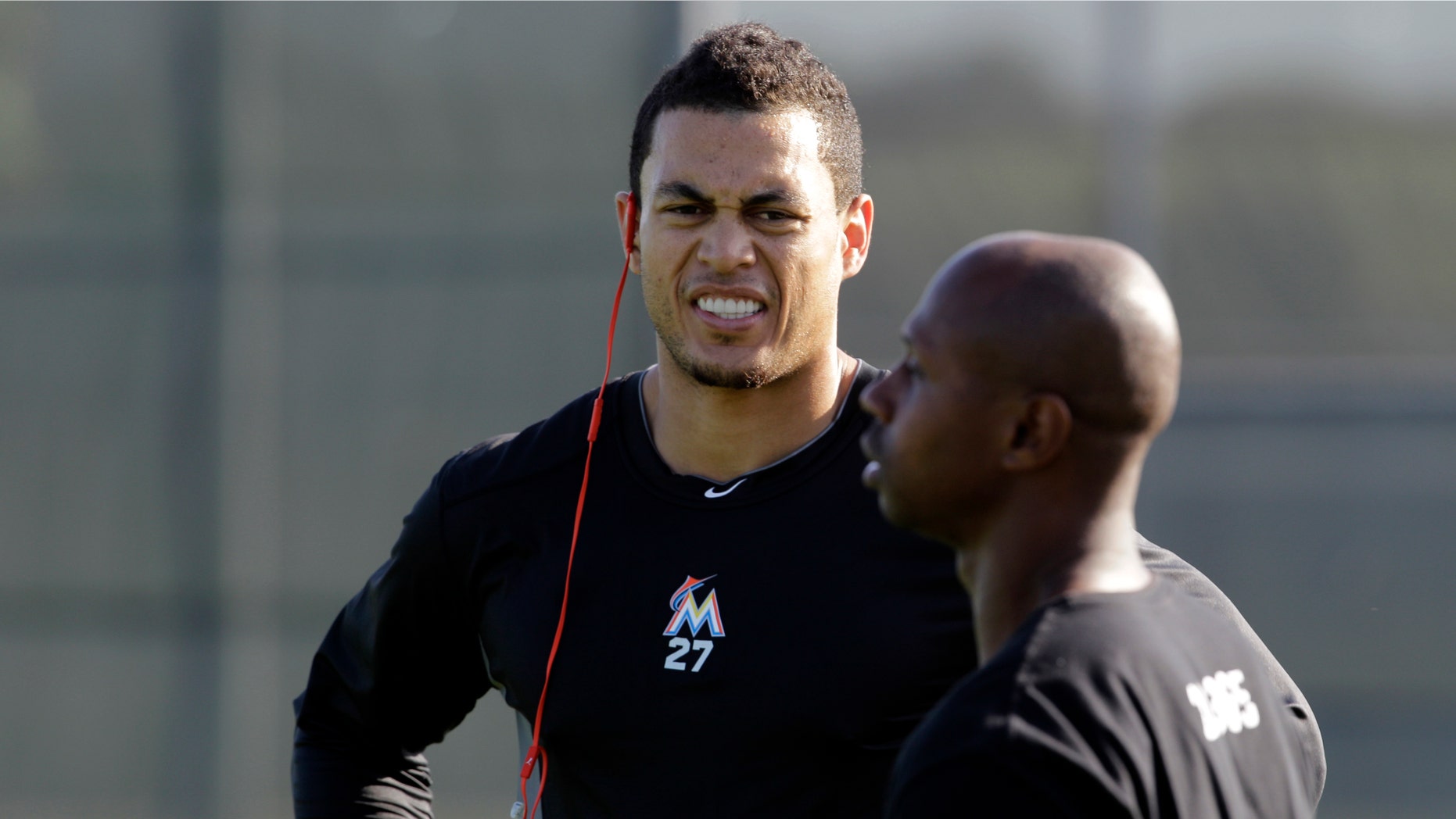 If you're a pitching prospect, it's probably not a good idea to bean your own teammate, especially in spring training.
Giancarlo Stanton spotted teammate Jose Fernandez in the Miami Marlins' clubhouse Thursday and flashed him a grin.
"Relax," Stanton said. "Relax."
Stanton was clearly feeling better after being hit in the helmet Wednesday by a fastball from Fernandez, the Marlins' top-pitching prospect.
X-rays showed no signs of a concussion and his vision returned to normal after a few hours, Stanton said. He expects to play in the Marlins' first spring training game Saturday.
All of that was good news for the Marlins, and especially for the 20-year-old Fernandez, who is in his first major league spring training camp.
Ironically, the beaning came on the heels of Major League Baseball's announcement that they were mandating new batting helmet technology.
"Beginning with the start of this week's Spring Training exhibition games, Rawlings Sporting Goods Company, Inc. (...) and its new S100 Pro Comp batting helmet will become the standard throughout Major League Baseball," the MLB announced in a statement with Rawlings.
Fernandez said he felt badly about the errant pitch and took some razzing from teammates for beaning the 2012 NL slugging champion. Stanton predicted the situation would ultimately make Fernandez feel more like part of the team.
"Everyone is giving him a hard time," Stanton said. "But I don't think it's going to hurt his confidence. He'll be fine."
Based on reporting by The Associated Press.
Follow us on twitter.com/foxnewslatino
Like us at facebook.com/foxnewslatino