German bank rejects F1 boss Bernie Ecclestone's offer of $33.4 million payment over stake sale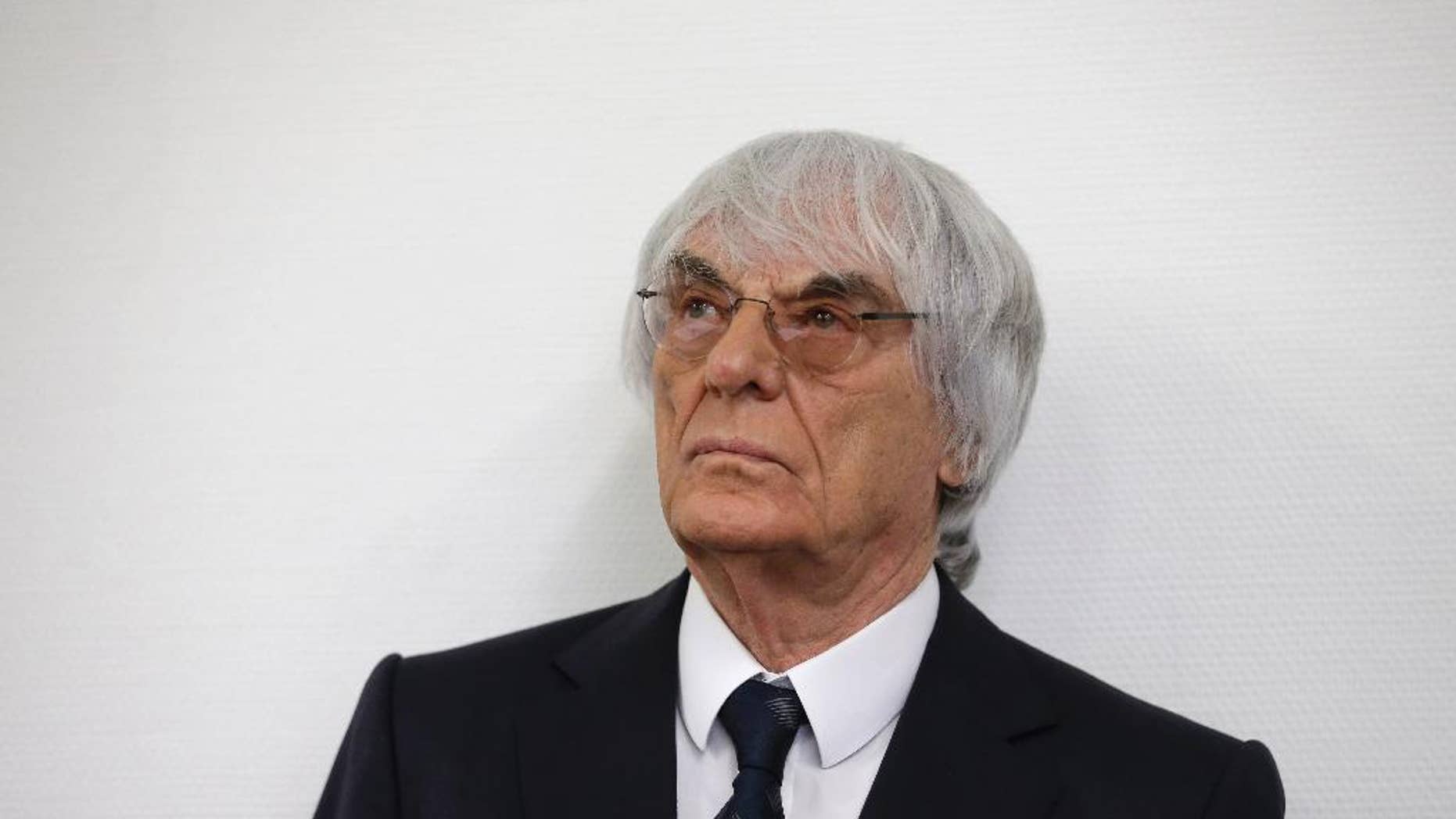 MUNICH – A German bank that once held a major stake in Formula One has rejected Bernie Ecclestone's offer to pay 25 million euros ($33.4 million) in a dispute over the sale of that stake.
Earlier this week, a Munich court dropped a bribery case against Ecclestone connected to the sale of Munich-based bank BayernLB's F1 stake in exchange for a $100 million payment.
Separately, Ecclestone's lawyers last week had offered to pay the public-sector bank 25 million euros, though they said damage to the company wasn't evident. The bank said it rejected the offer, without giving reasons, and didn't say what its next move would be. The offer expired Friday.
BayernLB did preparatory work on a damages claim against Ecclestone late last year but didn't file it.