Gegard Mousasi hunting for big-name shot in middleweight division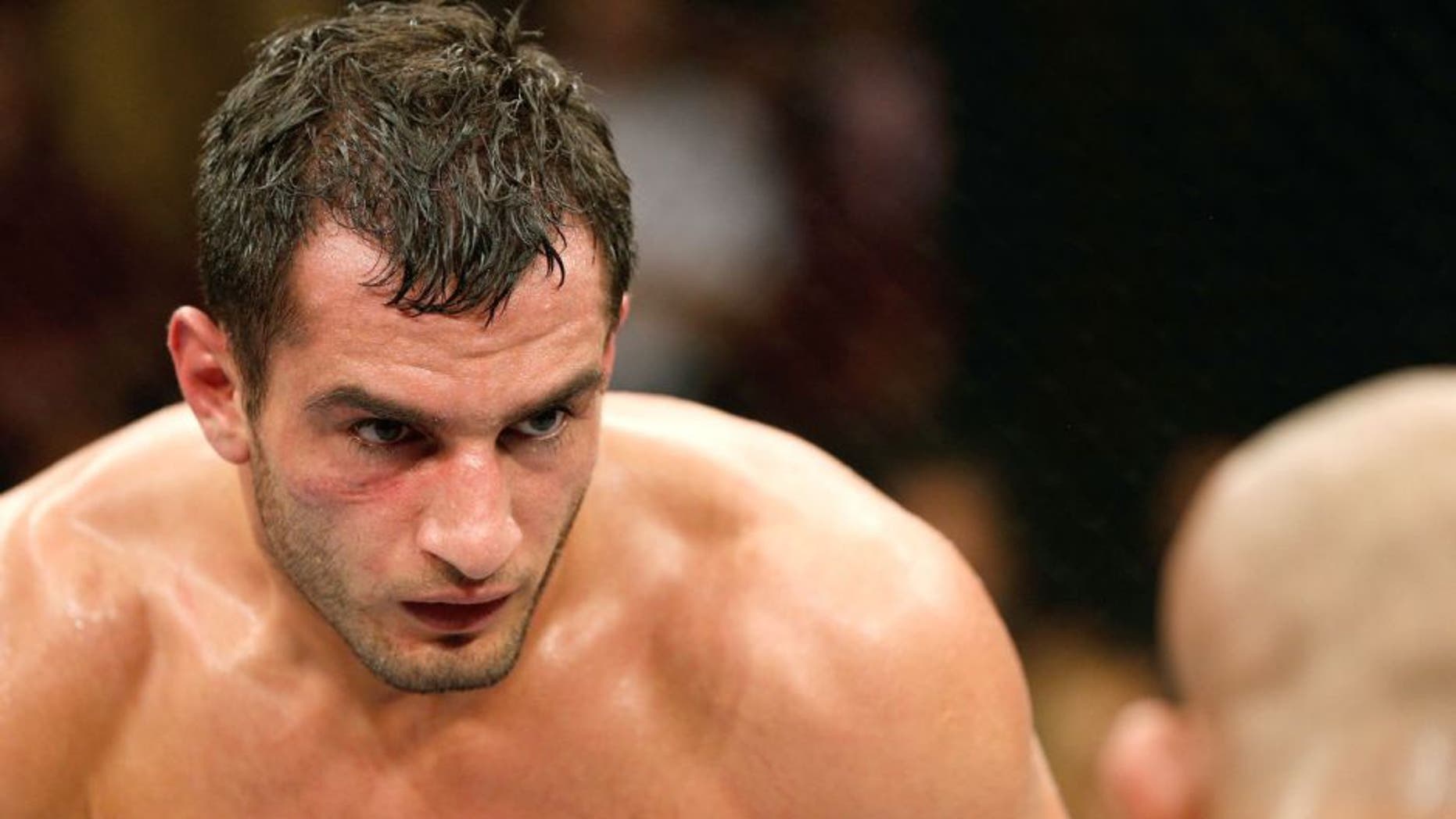 Fresh off a two-fight win streak, including a blistering finish over Dan Henderson earlier this year, Gegard Mousasi was targeting anybody and everybody sitting near him in the UFC top-10 middleweight rankings.
Instead of landing a top-name opponent, Mousasi was handed Roan Carneiro, who was coming off a first-round submission of Mark Munoz. But when Carneiro got hurt, the UFC slotted in former "Ultimate Fighter" runner-up Uriah Hall to face him at the upcoming card in Japan airing on FS1 this Saturday.
Mousasi, who is notoriously even-tempered to the point of looking downright serene at all times, didn't get upset at either opponent the UFC offered him. Instead, Mousasi just thought about winning his third fight in a row while taking aim at all the big game that could be in front of him in 2016.
"I was just happy that I'm fighting," Mousasi told FOX Sports. "I want to keep busy, I'm happy that I'm fighting in Japan. After this, if I win, of course, and I 100 percent believe I'm going to win, I hope to get a top guy. Maybe get a title shot.
"A guy like Michael Bisping, Vitor Belfort, Anderson Silva -- those are the guys that make sense. The other guys I've beaten. It would make sense to fight one of those guys after this."
Prior to his matchup with Hall being announced, Mousasi was gunning for a shot at Belfort, as he's been doing virtually non-stop for the past year. Whenever Belfort has been available and not booked for a fight, Mousasi has been asking to face him. But it's not out of malice for the veteran middleweight.
Mousasi just believes Belfort is a fight that makes sense for both of them at this stage of their respective careers, but for some reason the matchup has never come together. He hopes with a win this weekend and a Belfort victory in November over Dan Henderson that they can finally meet in the Octagon.
"I like Vitor, I even trained with him, he's a nice guy. When I say I want to fight Vitor or Michael Bisping or Anderson Silva, it's because they are high-profile names," Mousasi said. "They are very high-ranked and they will get me a title shot. (Vitor Belfort) wants to get a title shot if he beats Dan Henderson, and that doesn't make any sense.
"He just lost to Chris Weidman and he says after he gets past Dan Henderson he wants another title shot. Come on. It's not possible. If I beat Uriah Hall that makes three wins in a row for me. If he beats Dan Henderson, that fight makes perfect sense."
Mousasi knows he has to get past Hall this weekend to make any of those matchups possible and while the former Strikeforce champion is probably one of the least cocky fighters you'll ever encounter, he's quite sure he's going to win.
Mousasi has prepared for the best version of Hall anyone has ever seen, regardless of his rollercoaster-like performances in which the former reality show runner-up looks phenomenal in one fight and extremely ordinary the next.
"I didn't see a lot of fights from him, but I've seen a couple. All I know is I need to perform and finish him. The only way he looks good in this fight is if I let him," Mousasi said. "I'm going to be aggressive, go forward all the time and he's not going to get comfortable and I'm not going to let him have his best performance.
"Whether he's the best Uriah or the worst, I'm going to get the job done."
Mousasi knows that fights aren't won and lost by who has the better record, but he's also aware that his skill set is superior to anything Hall brings to the table.
"I am better overall. That's what I believe. If you look on paper, I'm the better guy," Mousasi said. "He has his kicks that I have to be careful around. He can sometimes be very aggressive and a punch on the chin can finish anyone. But I've fought so many good guys, so many big guys like Mark Hunt, who is a much better striker, so this is nothing I haven't already seen."
If Mousasi wins in his co-main event matchup on Saturday, then he plans on gunning for one of those big middleweights for his next fight. He's going to keep a close eye on upcoming events in November, when Belfort faces Henderson and Bisping takes on Robert Whittaker.
Whoever wins is going to have Mousasi staring at them in the rearview mirror just licking his chops for a chance to land that fight.
"I have to win. Any of those guys if they win, then we can fight," Mousasi said. "And then maybe it's me next in line for a title shot."