Gary Carter Dies, Hernandez & '86 Mets Mourn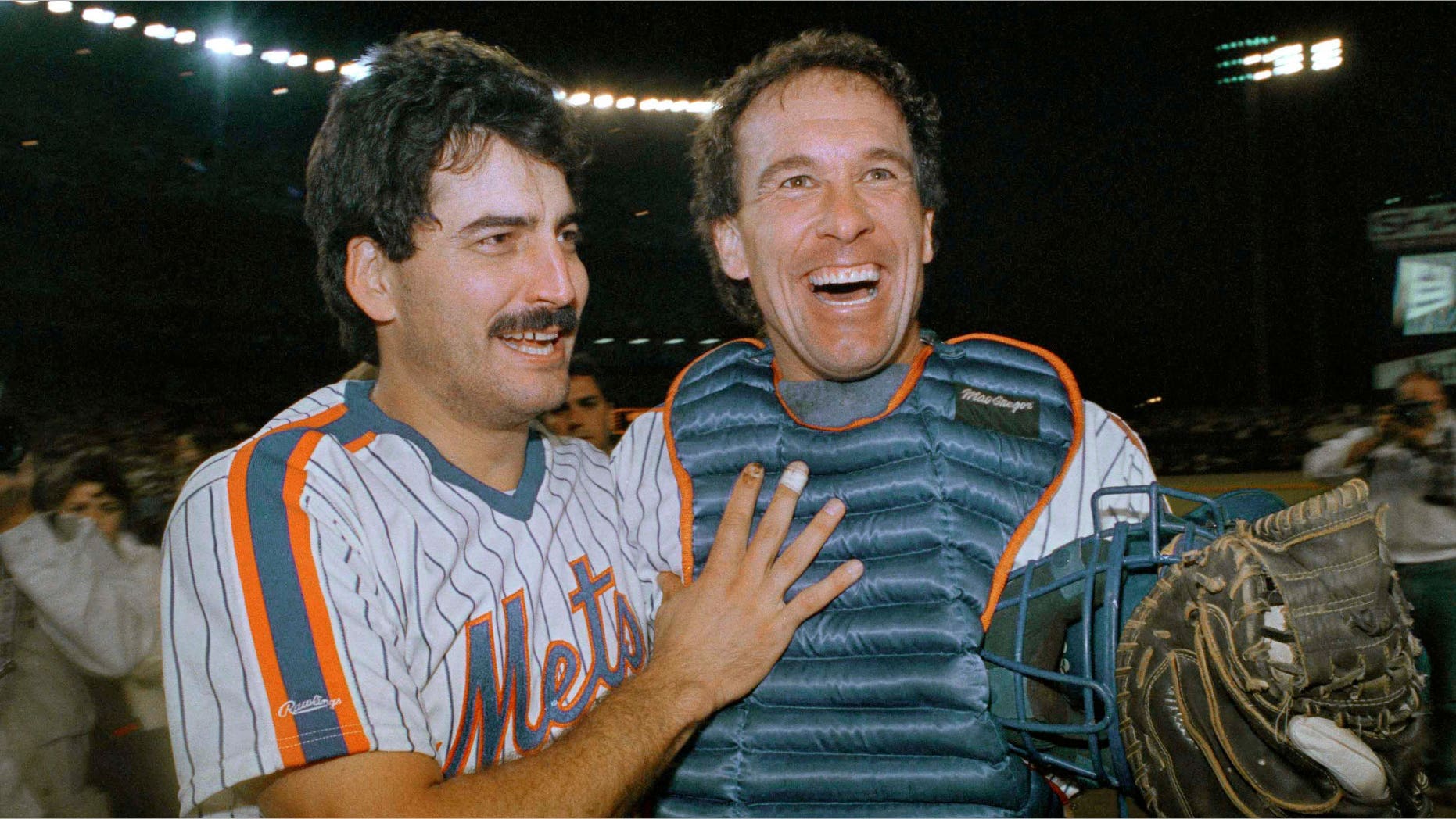 Hall of Fame catcher and New York Met Gary Carter, whose single for the Mets in the 1986 World Series touched off one of the most improbable rallies in baseball, died Thursday. The Kid as he affectionately was known was 57.
Carter was diagnosed with a malignant brain tumor last May, two weeks after finishing his second season as coach at Palm Beach Atlantic University. Mets spokesman Jay Horwitz said Carter died at a hospice in the West Palm Beach, Fla., area.
"Nobody loved the game of baseball more than Gary Carter. Nobody enjoyed playing the game of baseball more than Gary Carter. He wore his heart on his sleeve every inning he played," Mets Hall of Fame pitcher Tom Seaver said.
Carter's bubbly personality and eagerness to excel on a ballfield made him a joy to watch at the plate and behind it.
Even his Hall of Fame bronze plaque at Cooperstown shows him with a toothy grin and bears his boyish nickname — the "Kid" forever.
"I am deeply saddened to tell you all that my precious dad went to be with Jesus today at 4:10 p.m.," Carter's daughter Kimmy Bloemers wrote on the family website. "This is the most difficult thing I have ever had to write in my entire life but I wanted you all to know."
Carter was an 11-time All-Star and three-time Gold Glove winner. His bottom-of-the-10th single in Game 6 of the 1986 Series helped the Mets mount a charge against the Boston Red Sox and eventually beat them.
With curly, blond locks flaring out from beneath his helmet, and a rigid, upright batting stance, Carter was immediately recognizable. And anyone who watched Carter recognized his zest.
"His nickname 'The Kid' captured how Gary approached life," the Mets said Thursday in a statement. "He did everything with enthusiasm and with gusto on and off the field. His smile was infectious. ... He was a Hall of Famer in everything he did."
Carter played nearly two decades with the Mets, Montreal, San Francisco and the Los Angeles Dodgers. He led the Expos to their only playoff berth and was the first player enshrined in Cooperstown wearing an Expos cap.
"Gary was one of the happiest guys in the world every day," Mets teammate Mookie Wilson once said.
He was especially pumped during the biggest moment of his career.
The '86 Mets were a team with big stars, giant egos and huge expectations. They had a reputation for fighting on the field — and sometimes among themselves — and partying hard late into the night. His teammates included Darryl Strawberry, Dwight Gooden and Keith Hernandez.
Hernandez, according to the New York Daily News, in an interview on SNY Thursday night was emotional upon hearing the news.
"He always had a love for life and a love for baseball. He always played in a lot of pain," said Hernandez.  "He was a very brave man, a man of faith. He walked the walk as well as talked the talk when it came to his faith."
Hernandez broke down many times during the interview.
1986 Mets
Despite all their talent, the Mets were down to their last chance in the World Series when Carter stepped up with two outs. No one was on base, and New York was trailing Boston 5-3 in the bottom of the 10th inning in Game 6.
He delivered a clean single to left field off Red Sox reliever Calvin Schiraldi. Kevin Mitchell followed with a single, and when Ray Knight also singled, Carter scampered home from second base.
As Carter crossed the plate, he clapped his hands, pointed at Wilson on deck and clapped again. Moments later, Bill Buckner's error scored Knight for an amazing 6-5 win. Carter rushed from the dugout to join the celebration at home plate, catcher's gear already on.
Overshadowed by the rally was the fact that Carter had tied the game with a sacrifice fly in the eighth. Then in Game 7, Carter drove in the tying run in the sixth inning, and the Mets went on to win their most recent championship.
Career
Overall, Carter hit .262 with 324 home runs and 1,225 RBIs with the Expos, Mets, San Francisco and the Los Angeles Dodgers. He set the major league record for putouts by a catcher, a testament to his durability despite nine knee operations.
In 1989 Carter was recognized for his contributions off the field when he was honored with the Roberto Clemente Award.
Based on reporting by the Associated Press.
Follow us on twitter.com/foxnewslatino
Like us at facebook.com/foxnewslatino