FOX Sports North Midweek Stock Report for May 25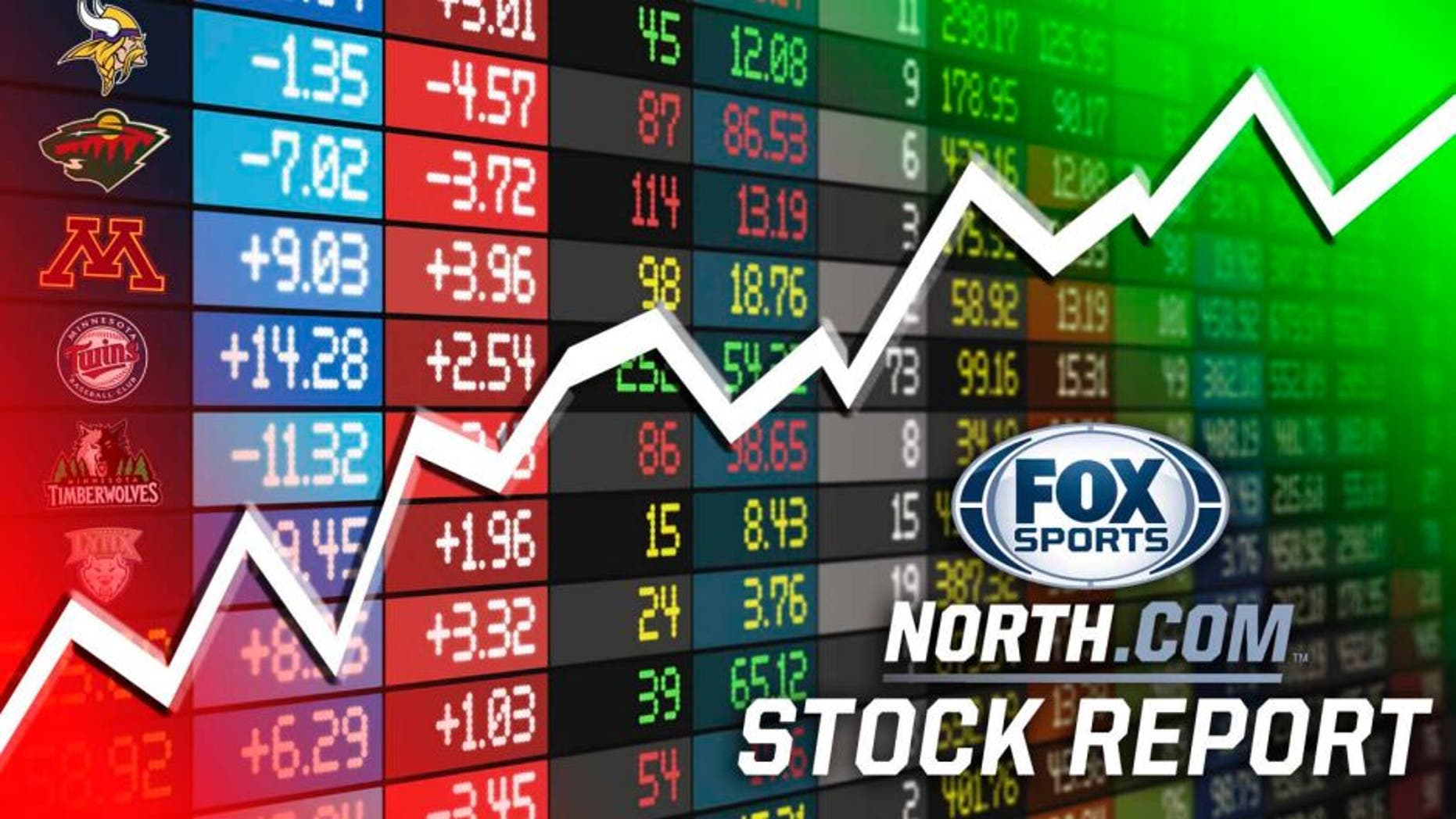 Every Wednesday, FOX Sports North takes a look at which athletes' stock is trending up and whose is trending down.
In other words, who is heating up and who is cooling off.
With that in mind, let's "take stock" of the current Minnesota sports scene.
Robbie Grossman, Twins outfielder
Grossman was hitting a pedestrian .240 through three seasons and 190 games with the Houston Astros, before being released following the 2015 season, but his numbers with the Minnesota Twins have been anything but. Grossman has six hits, five runs, four RBI, two doubles and a home run through five games since making his Twins debut on Friday, and is currently hitting .400 with a .500 OBP and a .733 slugging percentage.
Brandon Kintzler, Twins reliever
A late-round draft pick of the San Diego Padres in 2004 and originally recalled by the Twins on May 7, Kintzler has found a home in the bullpen this season. Kintzler allowed just five hits through 4 2/3 innings last week, while fanning six batters and walking just one.
Mikael Granlund, Wild center
Granlund tied with prospect Patrik Laine for second in scoring at the IIHF World Championships with 12 points, helping Finland to a silver medal. Finland finished the tournament with a whopping 14.34 shooting percentage, a figure that Granlund contributed to with eight assists and four goals.
Kyle Rudolph, Vikings tight end
The Vikings' top tight end made an appearance at Target Field on Monday to throw out the first pitch, but the real story was Rudolph's custom Minnesota Twins jersey. The nameplate revealed that the couple is expecting twins of their own, which are due in October.
Phil Kessel, former Gophers forward
A one-and-done with the Gophers back in 2006, Kessel has been a force for the Pittsburgh Penguins in the playoffs, and leads the team in scoring with 18 points and nine goals on a whopping 68 shots on goal. He's scored in 13 of the Penguins' 17 playoff games heading into Game 7 of the Western Conference Finals on Thursday night.
Trevor May, Twins reliever
May made three appearances for the Twins last week, facing just 15 batters and allowing 10 hits. May allowed four straight hits in the seventh inning last Wednesday against Detroit, before allowing a home run and a double while facing just three batters against Toronto on Friday. He struck out two batters on Monday, but allowed another four hits and two runs in 1 1/3 innings pitched.
Ricky Nolasco, Twins starter
Nolasco took the mound for the ninth time this season on Monday, turning in his shortest start of the season in a 10-4 loss to the Kansas City Royals. The veteran made it through just 2 2/3 innings at Target Field, allowing eight hits, six runs and two walks on 71 pitches.
Follow Ryan Lund on Twitter