Former Yankees star Bernie Williams is about to earn a degree in jazz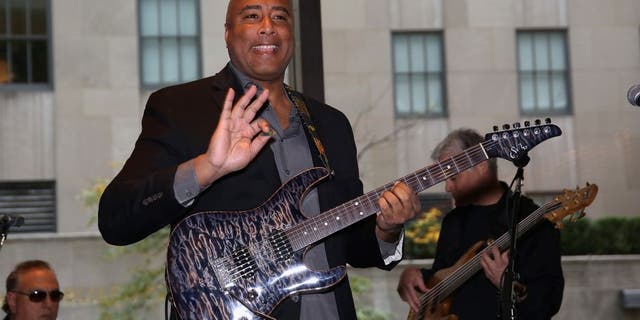 Former Yankees great Bernie Williams is about to mark a major milestone a decade after retiring from baseball; Williams is set to graduate from the Manhattan School of Music on Friday with a bachelor's degree in jazz composition.
This is not just an honorary degree. The 47-year-old Williams worked alongside typical undergrads less than half his age to earn the degree, and his classmates told the New York Daily News that Williams was often just as nervous as they were before important performances.
Via New York Daily News:
"If you didn't know Bernie was a famous athlete, you could follow him around school for a day and have no idea that he is who he is," says 21-year-old classmate Ryan DeWeese. "He's worried about the same things the rest of the students are — classes, exams, rehearsals, concerts — and just seems like a regular student here at MSM."
Williams already has an impressive resume in the music world. He released his first album, The Journey Within, in 2003 and released a second album, Moving Forward, in 2009. That album was nominated for the Best Instrumental Album in that year's Latin Grammys.
Williams told the Daily News he wants to produce another album after graduation and hopes to tour the world with his band.