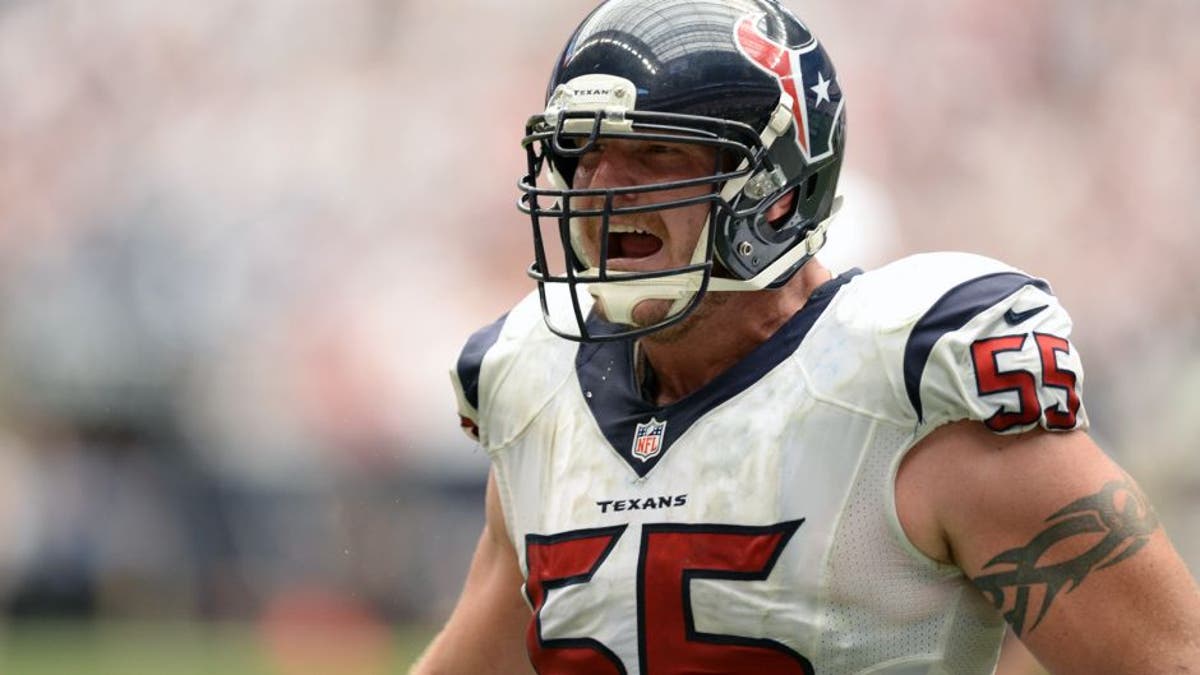 After 10 seasons in the NFL, including seven with the Houston Texans, veteran center Chris Myers has decided it's time to move on.
Tuesday, Myers announced his retirement during an appearance with SportsRadio610 in Houston.
"When you know, you know," Myers said, per the station's website.
Myers, started 112 games for the Texans from 2008-14, earning two trips to Pro Bowl. He was released by the Texans during the offseason in a salary cap move.
The 33-year-old said he had other offers to continue his career, but elected to retire to pursue a career in broadcasting. Myers slated to appear on the Texans' postgame radio show this season, among other appearances.
Originally a sixth-round pick out of the University of Miami by the Denver Broncos in 2005, Myers was traded to the Texans in 2008.
(h/t Pro Football Talk)