Former Niners linebacker Borland keeping busy with life after football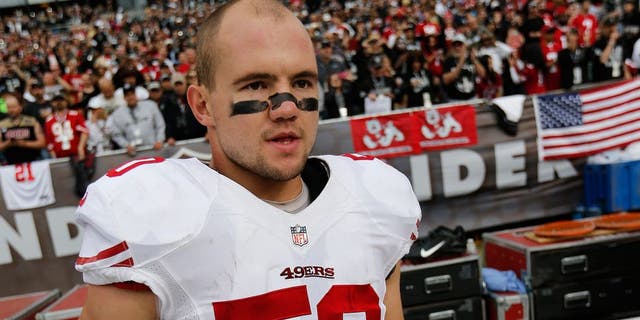 Chris Borland did not waste any time making an impact for the 49ers defense during his rookie season. Though he started just eight games, he led the team in tackles and was expected to play an even bigger role heading into 2015.
But just as sudden as his rise to being a key part of the defensive unit, so to was his announcement that he would be retiring from the NFL after just one season. Borland cited the long-term effects of head trauma as a concern for walking away from the game.
Sometimes, the transition in retiring from the game to living a normal life can be difficult for athletes.
But not for Borland.
He has been outspoken about the issue of long-term health in regards to head trauma. He has been a guest speaker at various engagements. More than anything, Borland feels he can be a voice of reason to bring awareness to the issue.
"I get questions from everybody now -- from NFL players to parents at Alter -- so I've tried to just stay informed and understand the issue as best I can," Borland told Dayton Daily News.
(h/t Dayton Daily News)