Former NFL QB and No. 1 draft pick Bill Wade dies at 85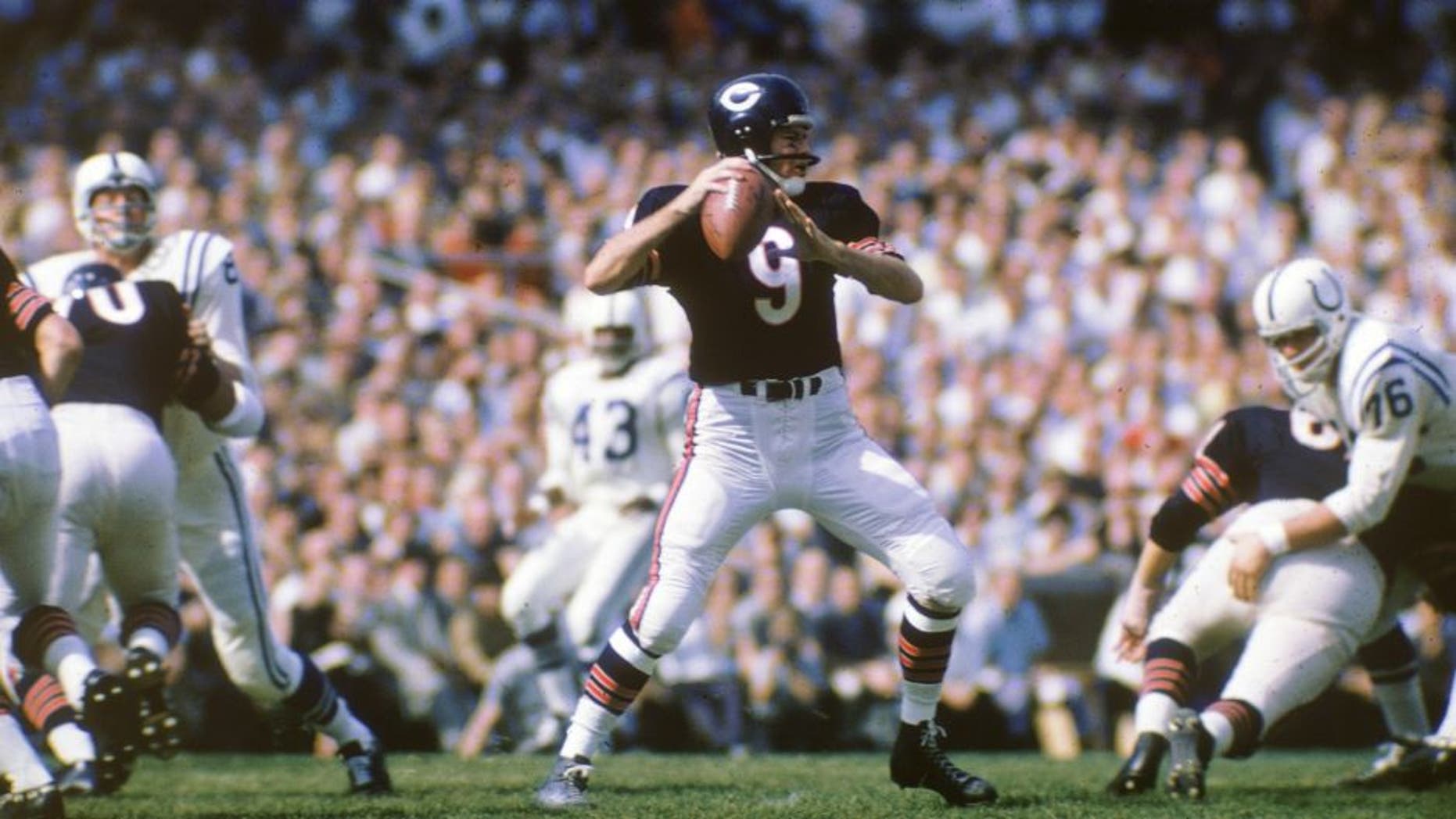 NASHVILLE, Tenn. -- Bill Wade, a former No. 1 overall draft pick who played 13 seasons in the NFL, has died. He was 85 years old.
Sharon Wade Kinser, Wade's daughter, said Thursday he died of natural causes Wednesday night at The Meadows senior community in Nashville, Tennessee.
The Los Angeles Rams selected the former Vanderbilt quarterback with the top overall pick in the 1952 draft. After serving two years in the Navy, Wade threw for 124 touchdowns and 18,530 yards while playing for the Rams from 1954-60 and for the Chicago Bears from 1961-66. He helped Chicago win the 1963 NFL championship.
Wade threw for 2,301 yards and 15 touchdowns in that 1963 championship season. Wade rushed for the Bears' two touchdowns as they defeated the New York Giants 14-10 in the championship game.
During his NFL career, Wade also rushed for 1,334 yards and 24 touchdowns.
Wade played for Vanderbilt from 1949-51. He was the Southeastern Conference player of the year and an Associated Press All-America second-team selection his final season with the Commodores. He threw for 3,397 yards and 31 touchdowns during his college career.
As a junior for Vanderbilt in 1950, Wade threw for 16 touchdowns, which remained a school single-season record for over three decades before Whit Taylor threw 22 touchdown passes in 1982. Wade was part of the Vanderbilt athletic department's inaugural Hall of Fame class in 2008.
Wade was the son of W.J. Wade, a captain of a Vanderbilt team that went 7-0-1 in 1921.