Former IndyCar champ goes from Bible school back to racing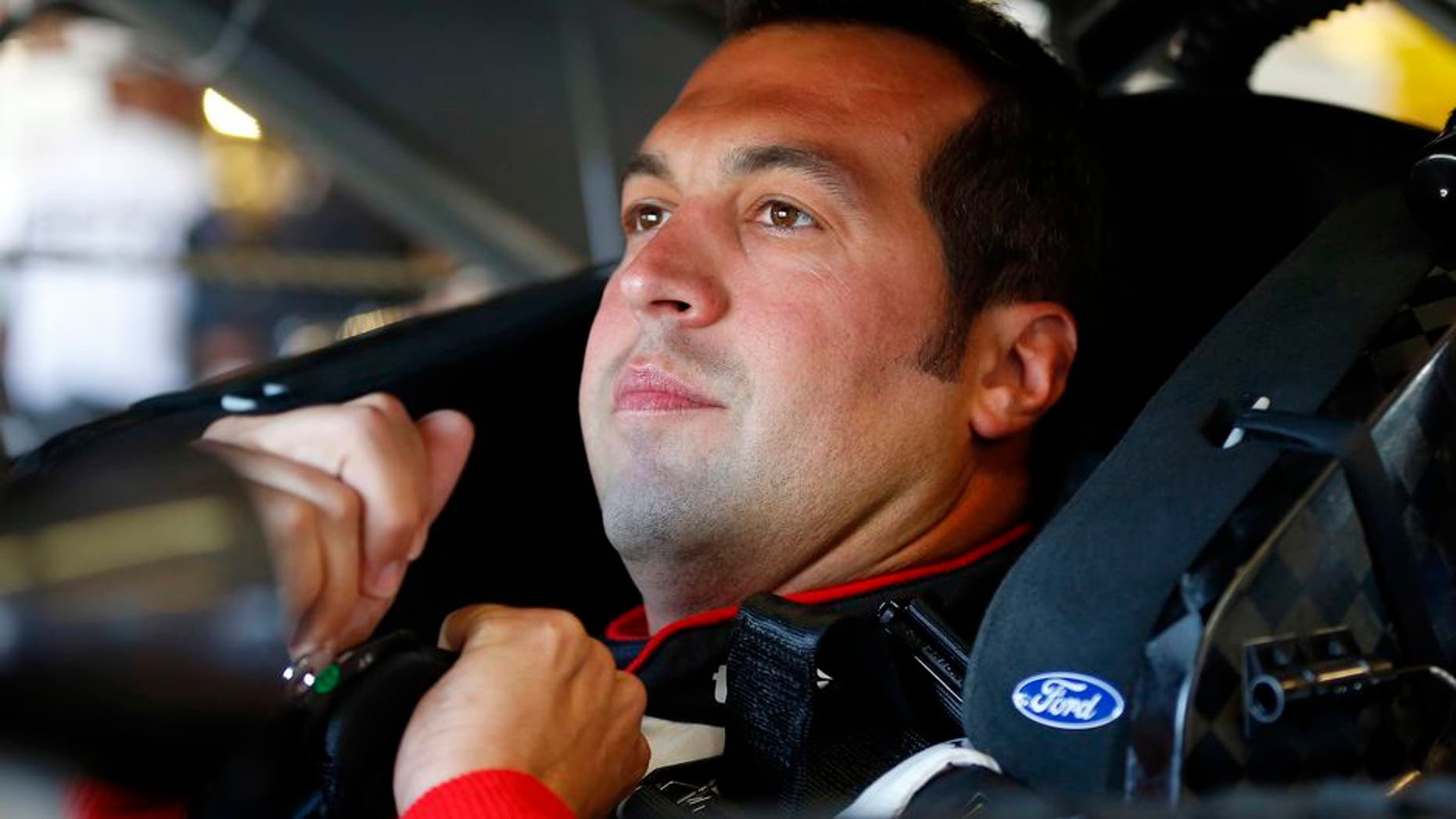 Sam Hornish Jr. has won the Indianapolis 500 and three IndyCar championships. He also has four career NASCAR XFINITY Series wins, including two at Iowa Speedway.
So he knows about overcoming challenges and he knows all about winning.
But man, hes still learning about kids.
Whenever anyone asks what Ive been doing lately, it doesnt seem like it should be taking up that much time, said Hornish, the father of two young girls and a son. Yet I dont ever seem to have a free second.
Hornish will make his first 2017 appearance behind the wheel in tonights XFINITY race at Iowa (8:30 p.m. ET on FS1). He hasnt driven since finishing fourth in an XFINITY event last September at Kentucky Speedway.
But if there is a car hed like to drive, its the No. 22 Team Penske Ford that hell pilot tonight. The car currently leads the series I owners points.
When theyre leading in the (owner) points, you know theyve got their act together and are going to give me a good car to get out there and run with, Hornish told the media Friday at Iowa.
And if there is a track where hed like to race, its certainly the short track at Iowa, where hes won twice previously in just nine career XFINITY starts here.
Iowa is a special pace for me, said Hornish, who won last year at the track and also in 2014. To be able to have two wins here, we always tend to run pretty good here. I like tracks that have character, that are a little bit bumpier. And being a short track itself also fits kind of into my wheelhouse.
Since attempting to make the transition from IndyCar to NASCAR in 2008, Hornish has run four full-time seasons in what now is the Monster Energy Cup Series and two in the XFINITY Series.
He last ran a full-time campaign on the Cup side in 2015, and hasnt run a full-time season in XFINITY since 2013. But this will be the first of at least three races that hell run on the XFINITY side for Team Penske this season, with the other starts set for Mid-Ohio and the return trip to Iowa Speedway on July 29.
I watch a lot of racing on television, he said. I just dont get to do a whole lot of it at this point in time.
Now 38 years old, he said hes been spending most of his time in the last two years with his family, which includes daughters Addison and Eliza and son Sam III.
And while he has no regret about that, he said hes quick to remember where hes often most comfortable.
The last four days up until now, I was helping teach Vacation Bible School, Hornish said. So that was fun, getting to hang out with a bunch of 6-year-olds, which made me realize I belong more in a race car than trying to teach anybody anything.