Former clinic owner pleads guilty in MLB drug case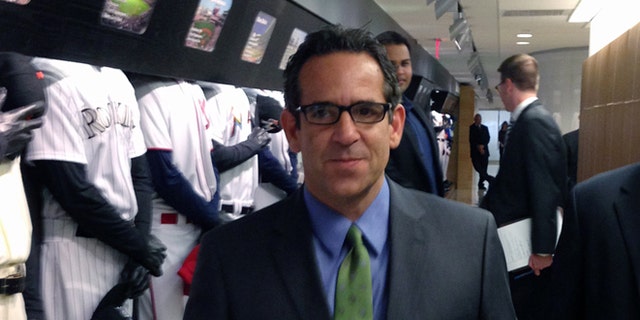 MIAMI – The former owner of a South Florida anti-aging clinic pleaded guilty Thursday to charges of illegally providing performance-enhancing drugs to athletes including high-profile Major League Baseball players, most notably New York Yankees star Alex Rodriguez.
Anthony Bosch, former owner of the Biogenesis of America clinic in Coral Gables, pleaded guilty to conspiracy to distribute testosterone before U.S. District Judge Darrin P. Gayles. Bosch, who called himself "Dr. T," faces a maximum 10-year prison sentence but is likely to get far less because of cooperation with prosecutors and with MLB's investigation into player drug use.
Defense attorney Guy Lewis said Bosch, 51, provided key information to MLB investigators that led to suspensions of 14 players, including the record season-long suspension handed to Rodriguez for this past year. Bosch also met numerous times with federal prosecutors and U.S. Drug Enforcement Administration agents, Lewis said.
"He was faithful in terms of appearing each and every time he was requested to," Lewis said. "Each and every time he appeared, answered questions and was available."
Rodriguez has denied taking illegal substances while with the Yankees but did admit to doing so earlier in his career with the Texas Rangers. He remains on the Yankees' roster for next season.
MLB previously sued Bosch and his clinic but withdrew the lawsuit in February. The league had accused Bosch and others with conspiring to violate player contracts by providing them with banned substances.
In a plea agreement, Bosch admitted to providing testosterone to baseball players, from professionals to high school athletes. Six other people are charged in the case, and Bosch has agreed to testify against them if they go to trial.
"We are quite satisfied with what he promised he would do," said Assistant U.S. Attorney Michael "Pat" Sullivan.
Earlier this month, Gayles revoked Bosch's $100,000 bail because he twice tested positive after his August arrest for cocaine use and had missed appointments at drug treatment programs. On Thursday, Gayles agreed to release Bosch on bail with several new conditions, including a requirement that Bosch attended a 24-hour inpatient drug treatment program.
Prosecutors did not object, and Lewis said Bosch needs the treatment badly.
"You have before you an individual who does need counseling. We recognize that. He's begging for it," Lewis said.
When Bosch is not in the treatment program, he will remain on house arrest with electronic monitoring, Gayles said. Sentencing for Bosch is set for Dec. 18.