Former Cincinnati Bengals defensive back Adam 'Pacman' Jones attacked at airport, police say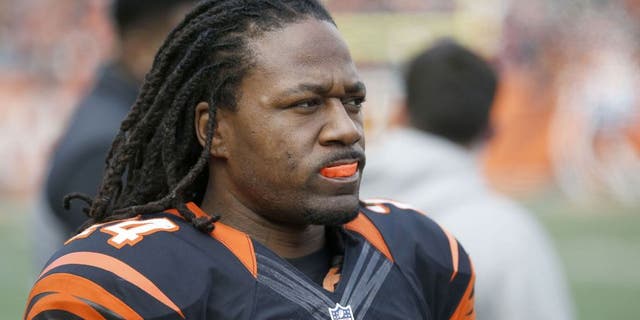 NFL cornerback Adam "Pacman" Jones was attacked while he was walking through an Atlanta airport Tuesday night, police said.
The incident started when ABM industries employee Frank Ragin made a "gesture" toward Jones as the NFL defensive back was walking through Hartsfield-Jackson Atlanta International Airport, Atlanta police spokesman Jarius Daugherty said.
Words were exchanged between Jones and Ragin before Ragin punched Jones in the face, cutting the former Cincinnati Bengals player's eye, police said.
The altercation was captured on video. It showed Ragin appearing to start the physical altercation before blows were exchanged. Jones landed a punch on Ragin that knocked the worker out.
Ragin was arrested on two counts of battery and transported to a hospital for treatment.
The Associated Press contributed to this report.