Former All-Star pitcher Pedro Martinez calls out KC Royals' manager Ned Yost over 'panic moves'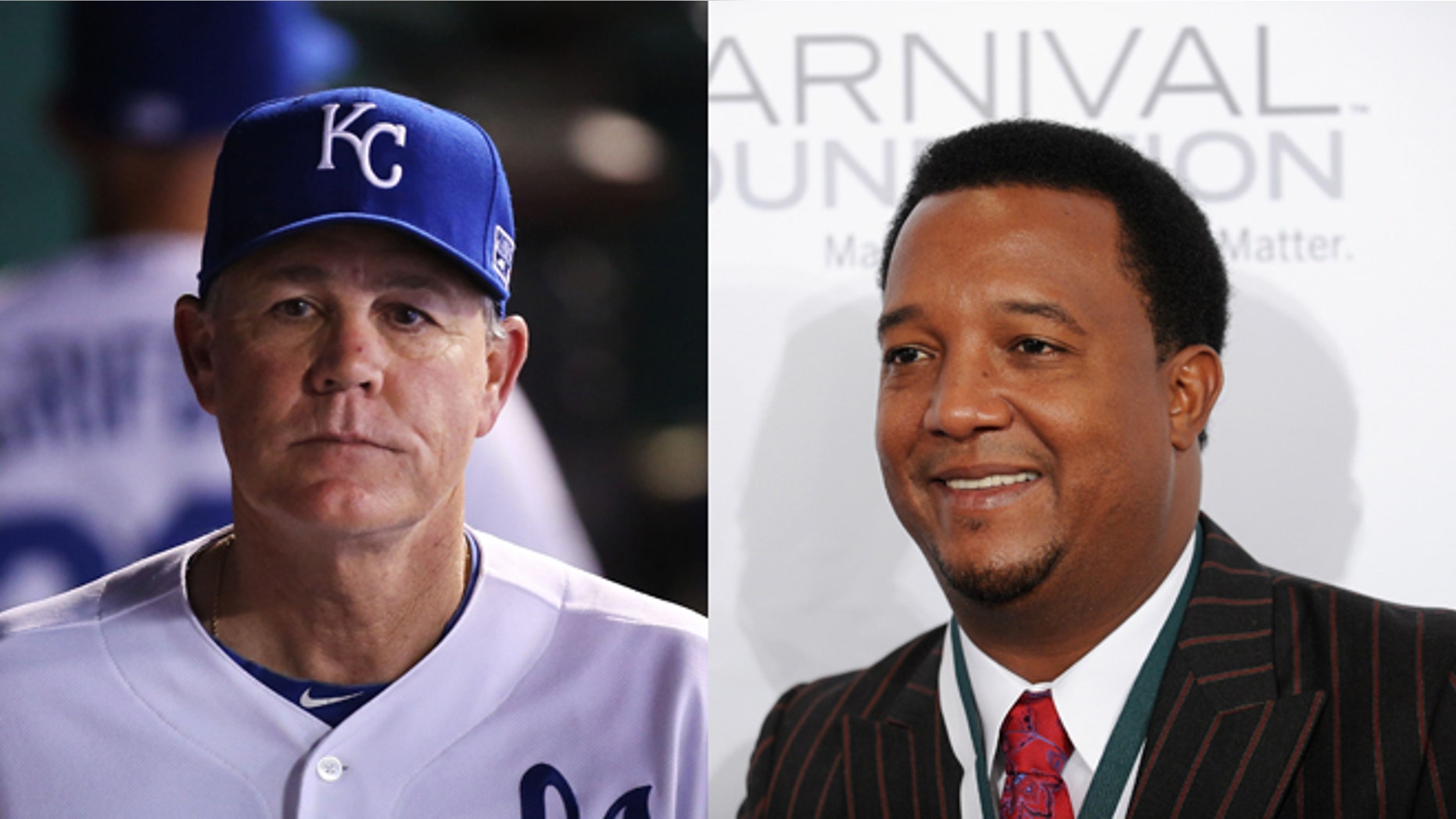 You don't expect sports analysts to come down hard on the players and coaches on the field. But last night, the TBS commentator and former major league pitcher, Pedro Martinez, had sharp criticisms for Kansas City Royals manager Ned Yost over some of his moves during Tuesday night's American League Wild Card game, which the Royals won 9-8 over the Oakland A's in 12 innings.
Despite the win, Martinez referred to various "panic moves" Yost made during the taught, back-and-forth game, including asking Kansas City's "best hitter," right fielder Nori Aoki, to bunt.
But the maneuver that really drew Martinez's condemnation was removing starting pitcher James Shields in the bottom of the 6th inning, after he had allowed a single to Oakland's Sam Fuld and walked All-Star third baseman Josh Donaldson.
Yost removed the veteran, playoff-tested Shields, who had thrown only 88 pitches, and replaced him with the 23-year-old rookie right-hander, Yordano Ventura.
Ventura started 30 games this season for the Royals, going 14-10 with a very respectable 3.20 ERA.
The next batter, the left-handed designated hitter, Brandon Moss, hit a 2-0 pitch to the deepest part of center field for a three-run home run that made the score 6-3 Oakland.
"There's no need to bring another starter in this situation," Martinez said.
"You have [Brandon] Finnegan in [the bullpen]. You can bring the lefty. You have [Danny] Duffy. You can use anybody against Moss," Martinez said, pointing out that Yost's move didn't give Kansas City the advantage of having a lefty pitcher facing a lefty batter.
"He almost gave the game away," Martinez went on. "If Kansas City winds up losing that game, Ned Yost would have been the ugly goat."
In post-game interviews Yost said that the decision to bring in Ventura was because he wanted a hard thrower with "gas" on the mound.
Martinez kept up the critique on Twitter.
"How much gas do you want?," Martinez tweeted. "Why don't you just go and get a gas station?"
To Ventura, who like Martinez hails from the Dominican Republic, the former Red Sox All-Star said on the air in Spanish, "My boy, it isn't your fault. That was not a situation where you should have been brought out. All the blame for everything that happened there belongs to Ned Yost. Lift your head up, keep going forward, because you have a very bright future."
Follow us on twitter.com/foxnewslatino
Like us at facebook.com/foxnewslatino