Former 49ers owner DeBartolo Jr. finalist for Hall of Fame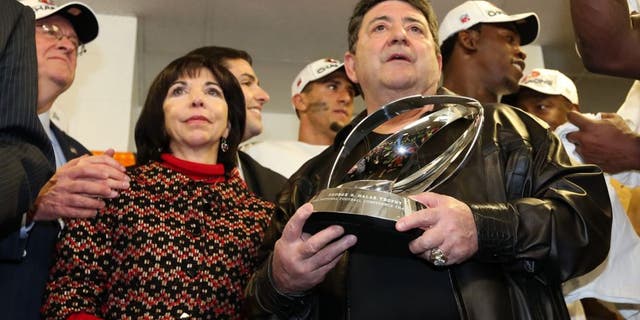 Former San Francisco 49ers owner Edward DeBartolo Jr. is a finalist for the 2016 class of the Pro Football Hall of Fame as a contributor.
DeBartolo was nominated Wednesday by the nine-member contributors committee. Elections will be held on Feb. 6, the night before the Super Bowl. DeBartolo, 68, must receive 80 percent of the ballots to be elected to the Hall of Fame.
Under DeBartolo's ownership, the 49ers won five Super Bowls in the 1980s and `90s. They won at least 10 games in 17 seasons and appeared in 10 conference title games.
When notified he is a finalist, DeBartolo said: "I'm truly humbled. My football life is going through my mind right now."