Florida DL Bullard on Fournette: 'He's nothing that we can't stop'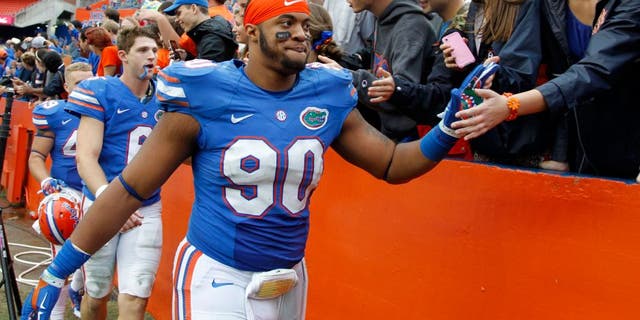 NEWYou can now listen to Fox News articles!
Apparently Jonathan Bullard isn't impressed by LSU's star running back Leonard Fournette.
The Florida defensive lineman had some choice words for the Tigers' running back on Tuesday. Bullard believes his defense will have no problem in stopping Fournette on Saturday in Tiger Stadium.
From a statistical standpoint it should be a good matchup. Florida ranks No. 16 in total defense, allowing only 99.2 yards per game on the ground.
On the other side of the proverbial coin, LSU is averaging 346.4 yards per contest rushing the football. Fournette himself is putting up an average of 204.4 yards through the first five games of the season.
One may want to remind Bullard about the comments Auburn defensive back Johnathan "Rudy" Ford's made on Fournette...
It didn't work out too well for Auburn.