Flacco 'elite' debate trumps Republican debate with videobomb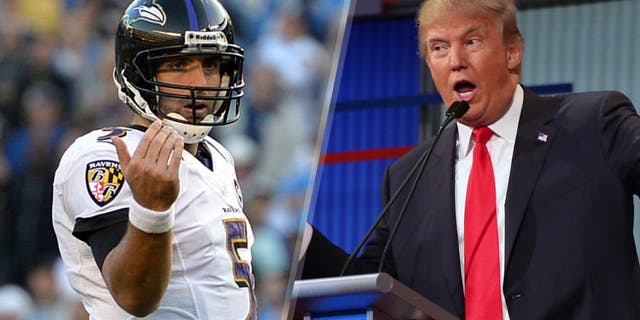 The venerable Internet sensation known as PFTCommenter upstaged MSNBC's preview show for the Republican presidential debate in Cleveland on Thursday night with a sign for the ages -- "Is Joe Flacco an elite quarterback?"
PFTCommenter, always game to trump up the debate over whether the Ravens quarterback is elite or not -- even going as far as creating the 'Flaccometer' -- videobombed the Flacco sign as host Chris Matthews discussed the GOP debate outside of the Quicken Loans Arena.
The Ravens chimed in to settle the first debate of the evening before the main event with Republican frontrunner Donald Trump and company.
h/t: Sporting News