Fitzgerald, Palmer connection sharp in Week 1 win over Saints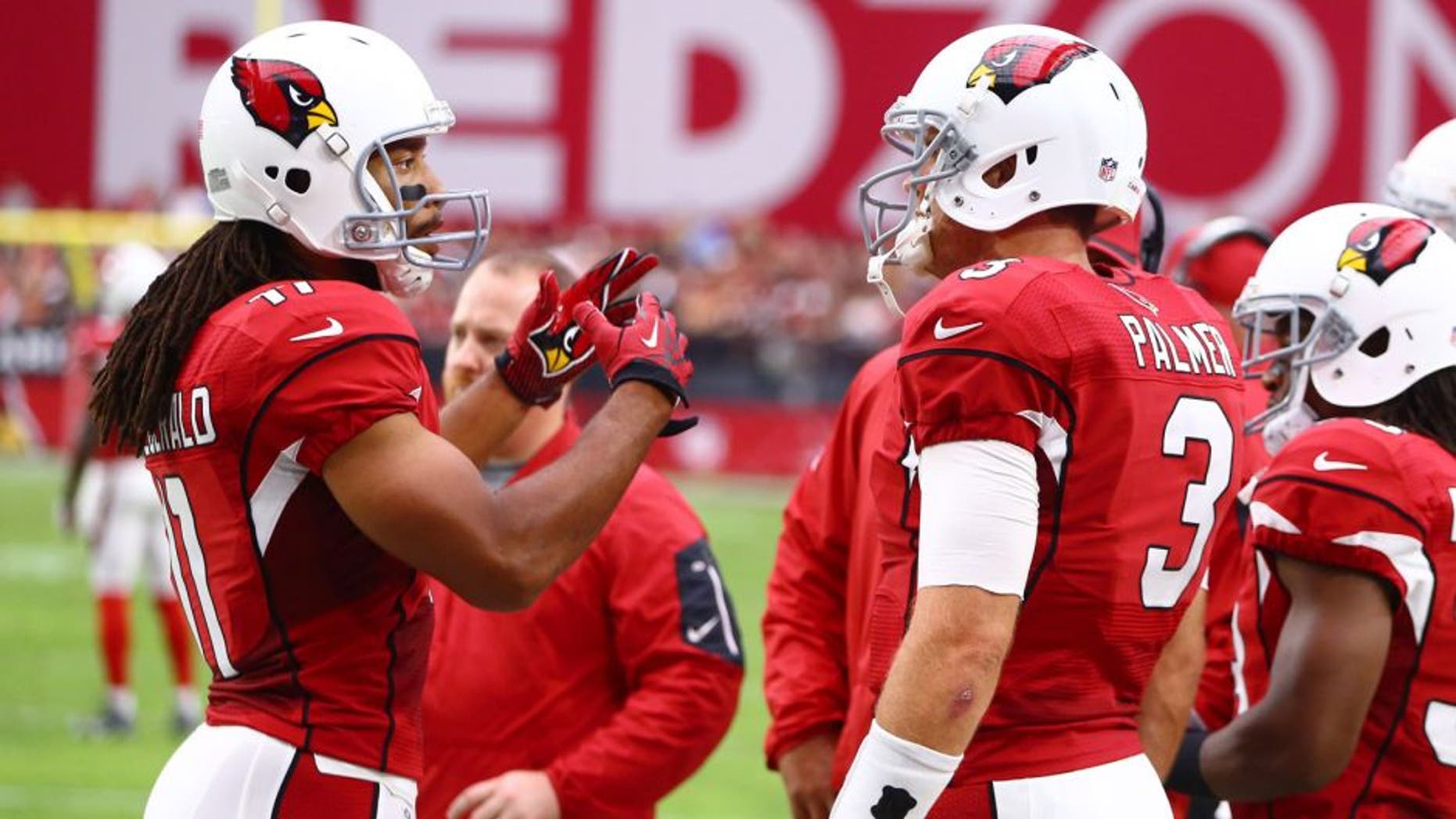 Larry Fitzgerald might not be the same player he was five years ago, but he's still old reliable.
Carson Palmer connected with Fitzgerald six times (targeted him eight) for 87 yards, both tops among Cardinals receivers in Week 1.
"I wanted to make sure I was doing my job and making sure I was being active and trying to be a spark for my team today," Fitzgerald said, via ESPN. "It was a great game offensively for us, a lot of different guys."
The 87 yards was the most in a game for the veteran since Week 10 of last season, the same game Palmer went down with a torn ACL.
If there's any one player whose production declined in Palmer's absence, it was Fitzgerald.
He failed to top more than 35 receiving yards in any of the last five weeks of the 2014 regular season, with Palmer sidelined.
With a healthy Palmer in 2015, Fitzgerald should continue to produce.
(h/t ESPN)