Firefighters working to free person trapped on Vikings stadium roof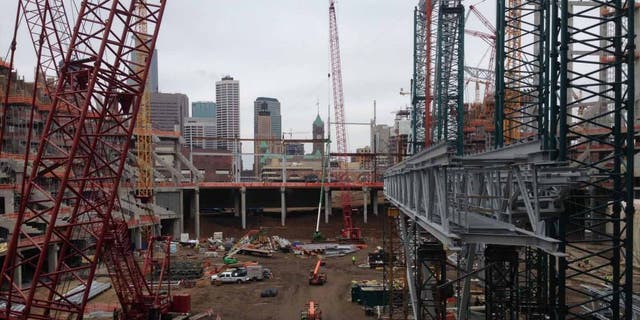 MINNEAPOLIS -- Minneapolis firefighters are working to free a person who fell into a crevice on the roof of the Minnesota Vikings stadium that's under construction.
Fire officials say the person who fell into the crevice has been injured. No other details were immediately available.
U.S. Bank Stadium is expected to open in the fall of next year.
This story is ongoing and will be updated as more news becomes available.