Fernandez reaches out to Peralta after beaning: 'I'm human. I care'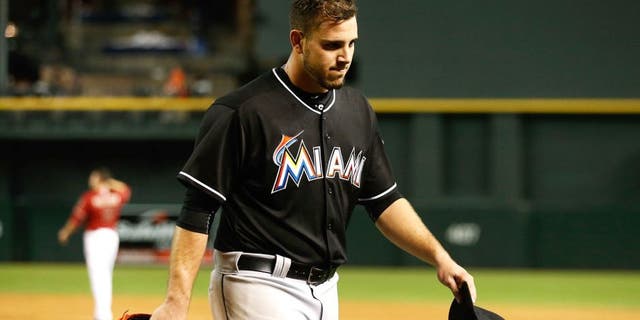 After most pitchers hit a batter, even if it's accidental, they continue about their business as if nothing ever happened, but that wasn't the case Wednesday when a 97-mph fastball slipped from Jose Fernandez's grip and pelted Diamondbacks left fielder David Peralta on the helmet.
Immediately after hitting Peralta, Fernandez threw his hands behind his head in worry and walked over to check on Peralta, who lie motionless on his stomach.
"I'm human. I care," Fernandez said. "I'm not going to stand on the mound. I saw him on the ground. My first reaction was to go to see if he was all right."
Peralta walked away from the incident on his own power and was seemingly unscathed after sustaining a fastball from one of the game's hardest throwers to his head.
Fernandez reached out to Peralta after the game to check up on him.
"I got a chance to talk to him [Wednesday] night," Fernandez said. "Everything was fine. Every [test] result came out positive. That was good."